Plan Your Visit to Miami GP 2023 | Timings, Address & More!
Contents
Welcome to the sun-soaked paradise of Miami! Whether you're a fan of fast cars, stunning beaches, or vibrant nightlife, Miami has something for everyone. And there's no better time to plan your visit than during the highly anticipated Miami Grand Prix. Get ready to experience the thrill of world-class racing and the beauty of Miami's tropical landscape, all in one unforgettable trip. Let's start planning!
Miami GP Timings
All timings mentioned are according to track time.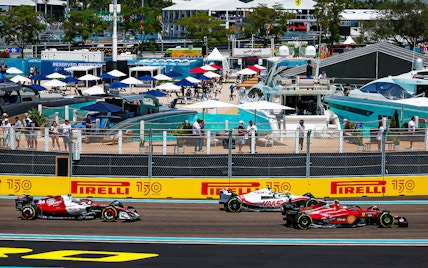 Day 1 - Friday
5th May
FP1 & FP2
Free Practice 1
00:00 - 01:00
Free practice 2
03:30 - 04:30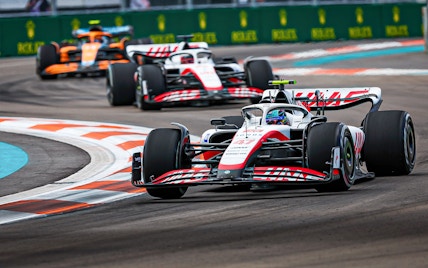 Day 2 - Saturday
6th May
Practice 3 & Qualifying
Practice 3
22:00 - 23:00
Qualifying
01:30 - 02:30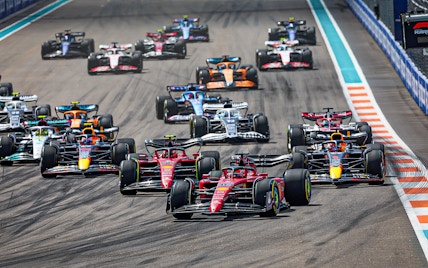 Day 3 - Sunday
7th May
Race Day
Race
01:00
Getting to Miami GP 2023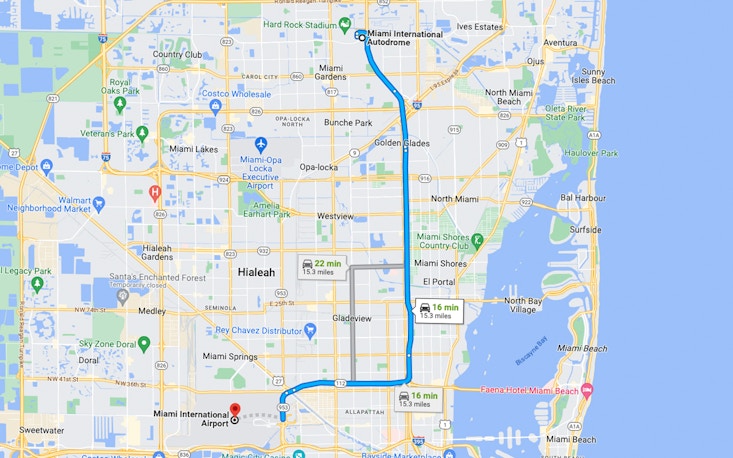 Address: Hard Rock Stadium, Miami Gardens, FL 33056, United States
17 km from Miami International Autodrome
Public Transport: The most economical method to reach Miami International Autodrome involves taking the Metrorail to either the Earlington Heights Station, Brownsville Station, or Dr. Martin Luther King Jr. Station, and then transferring to the Metrobus number 297 which will transport you to Hard Rock Stadium. Additionally, there may be specialized shuttles that operate on race weekends from the nearest Metrorail stations directly to the Miami Grand Prix.
Taxis/rentals: There are numerous authorized yellow taxi cabs available throughout Miami, with affordable fares and drivers who generally uphold honesty. To procure a cab, request your hotel to arrange a ride from a reputable taxi company, signal a taxi on the street, or locate an official taxi stand in the downtown district.
In addition, well-known ride-sharing services such as Uber and Lyft also serve the Miami area. A typical one-way trip from downtown Miami to Hard Rock Stadium would cost approximately $30-50, although prices can increase during peak demand periods.
Drive yourself: Although feasible, it is not advised to rely on this option. However, a small quantity of on-site parking will be accessible for purchase by hospitality suite attendees. Guests possessing grandstand tickets will have the opportunity to buy parking permits at an off-site location and make use of a shuttle service that will transport them to and from the circuit.
Find on Map
Plan Your Visit to Miami GP 2023
Facilities
Weather
Rules & Regulations
What to Expect?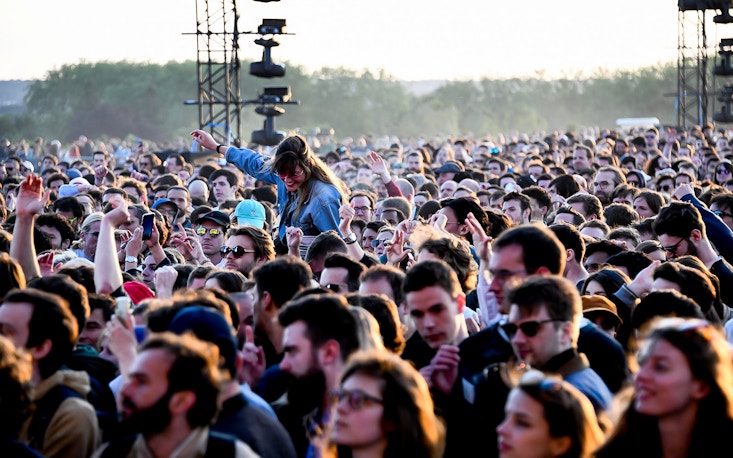 Facilities at Miami International Autodrome
Entertainment
Miami has a lively music scene, and musicians who are famous both locally and internationally will be giving performances during race weekend at various locations, including the Miami International Autodrome campus and the Seminole Hard Rock Hotel & Casino.
Wheelchair accessibility: The Miami International Autodrome has accessible parking spots and designated drop-off areas, which are served by accessible shuttles.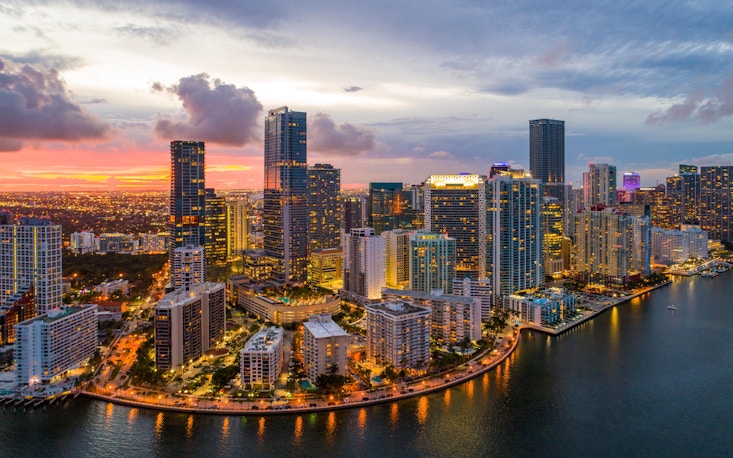 Weather in Miami
What to Expect in May?
Day: 30°C to 29°C
Night: 23°C - 24°C
Rainfall:  0.4 inches, unlikely to rain.
Humidity: 86%, relatively humid
Winds:  6.5 mph, moderate
Sunlight: 13 - 14 hours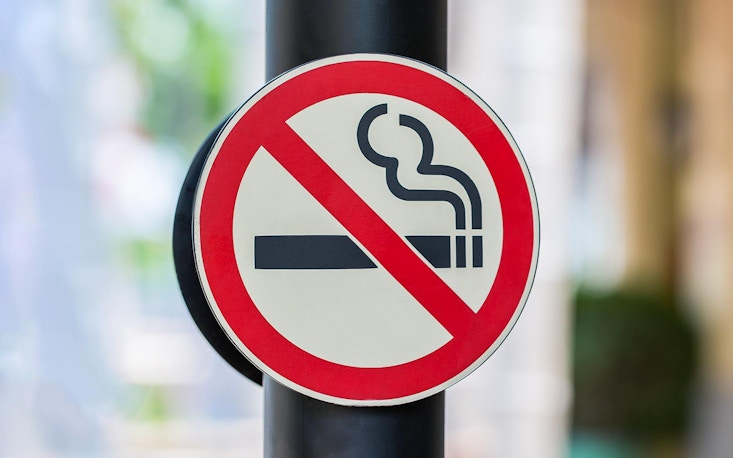 Compliance with venue rules: All visitors are required to comply with the rules and regulations of the venue, which are designed to ensure the safety and enjoyment of all attendees.
No smoking allowed: Smoking is strictly prohibited in all areas of the venue, including grandstands, hospitality suites, and the paddock, to promote a healthy and safe environment for all.
Alcohol consumption restrictions: Alcoholic beverages are only allowed in designated areas and must be consumed responsibly to ensure the safety and well-being of all attendees.
No unauthorized commercial activity: Unauthorized commercial activity, including the sale of merchandise or food and beverage items, is not permitted, to protect the rights of official vendors and sponsors.
Security screening and prohibited items: All visitors are subject to security screening and bag checks upon entry to the venue, and prohibited items such as weapons, fireworks, and illegal drugs are not allowed to ensure the safety of all attendees.
Personal use only of recording devices: Cameras and other recording devices are permitted for personal use only and must not be used for commercial purposes without prior permission to protect the rights of official media partners and sponsors.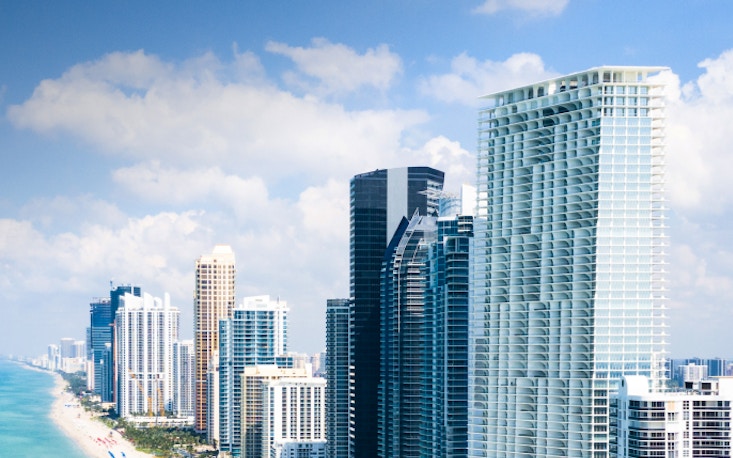 A world-class racing track designed for Formula One Grand Prix racing, featuring high-speed straightaways and challenging turns.
State-of-the-art facilities including a pit building, paddock, hospitality suites, and media center.
A wide range of racing events throughout the year, including the Miami Grand Prix, which will take place for the first time in 2022.
The track's location is in the heart of Miami and provides easy access to hotels, restaurants, and other attractions in the city.
A variety of viewing options for spectators, including grandstands, hospitality suites, and general admission areas.
A range of activities and events for fans, including concerts, autograph sessions, and other entertainment options.
Opportunities for corporate hospitality and sponsor activations, making the Miami International Autodrome an ideal venue for businesses looking to entertain clients or reward employees.
A commitment to sustainability, with the track designed to minimize its impact on the environment and support the local community.
Plan Your Visit to Miami GP 2023
The Miami GP will take place from 5th to 7th May in 2023.
The Miami GP will take place in the city of Miami Gardens.
What time does the Miami GP start?
The race is scheduled for the Miami GP 2023 at 1 PM.
What's the best way to get to the Miami GP?
The best way to get to the Miami GP is by public transportation, such as the Metrorail or Metrobus.
Are there any facilities at the Miami GP?
The Azerbaijan Grand Prix offers a range of amenities, including food and drink vendors, restrooms, and merchandise stands.
Is parking available at Miami GP?
Yes, parking will be available at the Miami GP, but it is recommended to book in advance, as spaces may be limited on race day.
What should I wear to the race?
It is recommended to wear comfortable clothing and footwear, as the event involves a lot of walking. Additionally, it is advisable to wear a hat, sunglasses, and sunscreen to protect from the Miami sun.
What's the weather like in Miami during the Grand Prix?
The weather in Miami during the Grand Prix can be hot and humid, with temperatures typically ranging from the 30°C to 29°C.
Are there any prohibited items in the Miami GP?
Yes, there are certain items that are prohibited from the Miami GP, such as glass containers, weapons, illegal drugs, and drones. It is recommended to check the official event website for a full list of prohibited items.
Can I film in the Miami GP?
Personal filming is typically allowed at the Miami GP, but professional equipment may require prior approval from event organizers. It is recommended to check the official event website for more information on filming policies.