Plan Your Visit to Imola GP 2023 | Timings, Address & More!
Contents
 Imola, being one of the grounds for the Grand Prix, is located near Bologne city of Italy. Famed for its motor racing track at Piazza Ayrton Senna da Silva, the place is beyond it, and one can look forward to having excellent travel time apart from the games. The Imola race track has undergone much change and renovation to get into its present state. 
Imola GP Timings
All timings mentioned are according to track time.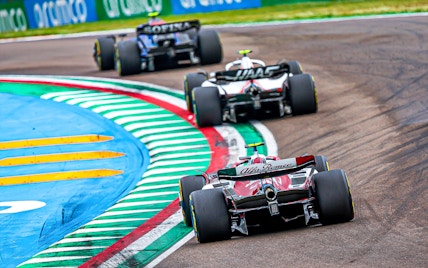 Day 1 - Friday
19th May
FP1 & FP2
Practice 1
17:00 - 18:00
Practice 2
20:30 - 21:30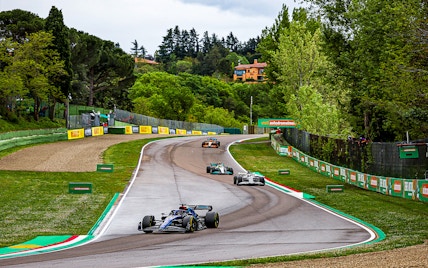 Day 2 - Saturday
20th May
FP 3 & Qualifying
Free Practice 3
16:00 - 17:00
Qualifying
19:30 - 20:30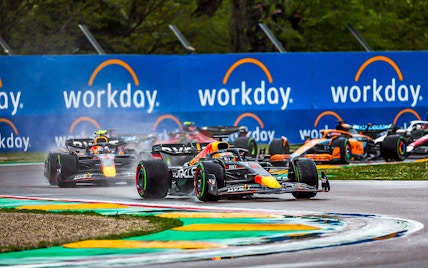 Day 3 - Sunday
21st May
Race Day
Race
18:30 - 20:30
Getting to Imola GP 2023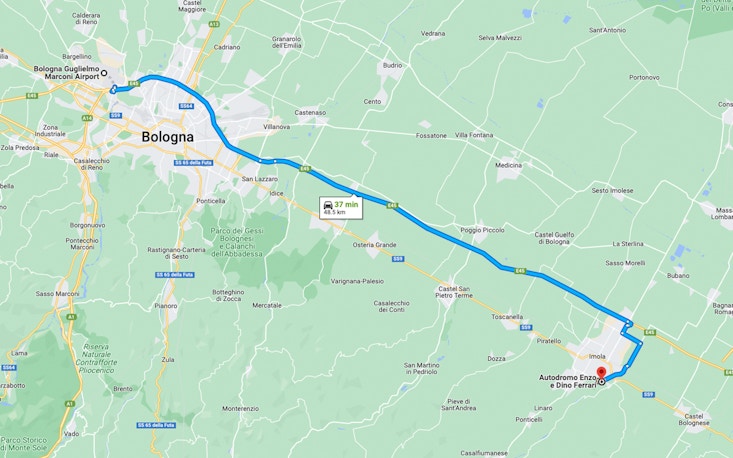 Address: Autodromo Enzo e Dino Ferrari, Piazza Ayrton Senna da Silva, 1, 40026 Imola BO, Italy
Bologne International Airport (H3)
48.5km from the airport
Trains: Trains run pretty frequently from Bologna to Imola, costing you €8 for a two-way ticket. Besides, the Grand Prix venue is not too far from the Imola station, and it hardly takes 30 minutes to walk on the scenic path to the venue. 
Rental: Hire a private rental car to cross the E45 toll road and reach Imola GP within an hour. The fastest option, but certainly a pricey one too!
Taxis: Taxis are available from any part of the city or directly from the airport for you to reach the Imola GP. This includes Ubers that operate there. 
Find on Map
Plan Your Visit to Imola GP 2023
Facilities
Weather
Rules & Regulations
What to Expect?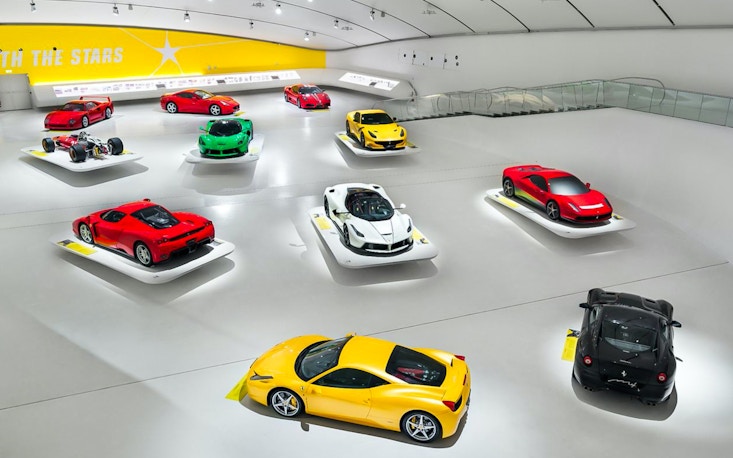 Facilities at Autodromo Enzo e Dino Ferrari
Interactive Fanzone
The Imola GP is set to provide a thrilling experience for all attendees, with a range of entertainment facilities available to enhance the overall event atmosphere. Guests can expect to enjoy live music performances from renowned artists, as well as a variety of food and drink options to satisfy all tastes. Additionally, the grounds will be home to a number of vendors selling merchandise and souvenirs, providing an opportunity for guests to take home a piece of the excitement.
Wheelchair accessibility: The event organizers have ensured that there will be access ramps and reserved spaces for wheelchair users at the main entrances, grandstands, and parking areas. The restrooms will be equipped with disabled facilities and located in convenient areas, while assistance dogs will be permitted on-site.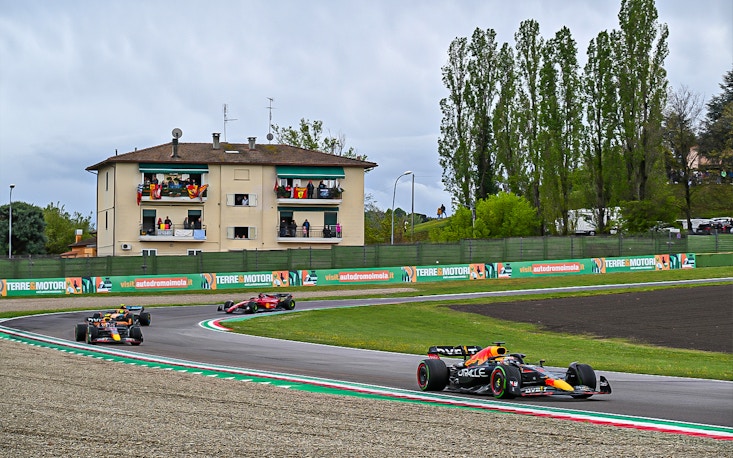 Weather in Imola
What to Expect in May?
Day: 21.8°C (21.8° C-23° C)
Night: 12.8°C (12.8°C-14°C)
Rainfall: 51mm; moderate rain
Humidity: 69%
Winds: 11mph
Sunlight: 7-8 hours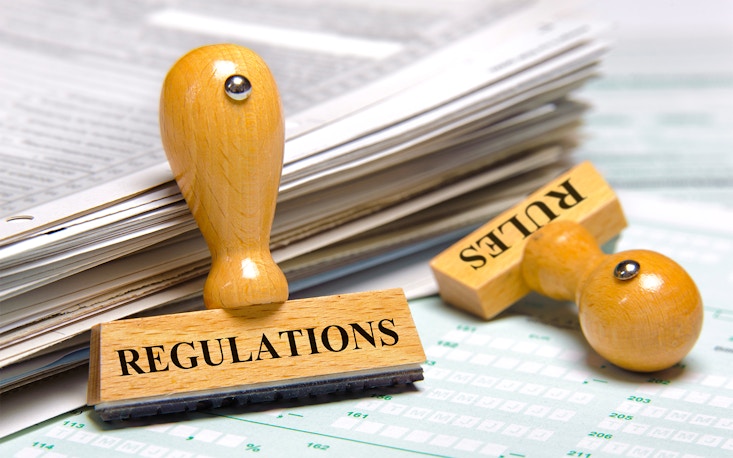 Don't bring your own bottles: You are not expected to carry plastic and glass water bottles inside the venue. 
Mind your camera equipment: Mostly, tripods are not allowed to be carried inside the venue and hence it's better to leave them at your stay before you go for the race.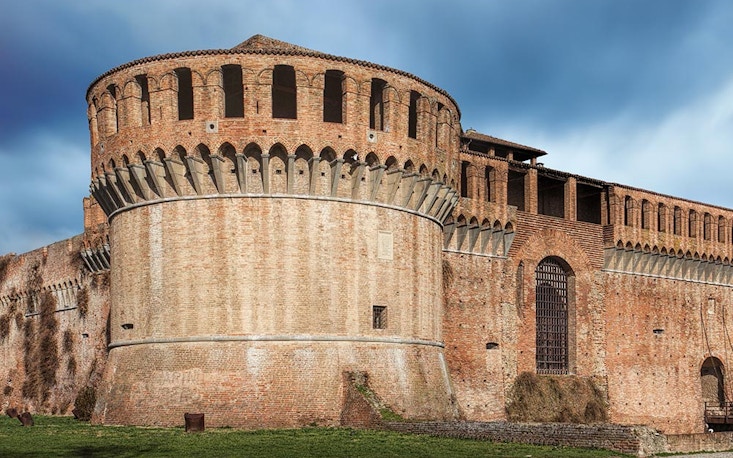 Fans can enjoy the race from the grandstand or general admission areas, with food and drink vendors available throughout the venue.
Additionally, there are multiple screens throughout the circuit for fans to watch the action from various vantage points.
The venue has adequate parking facilities and there is easy access via public transportation.
Spectators can also purchase merchandise and memorabilia from official vendors.
Medical facilities and emergency services are also available on-site to provide medical assistance if required.
Plan Your Visit to Imola GP 2023
Imola GP is to be held on May 19-21 in 2023. 
The Grand Prix is scheduled to be held in Imola, the Metropolitan City of Bologna in Italy.
What time does the Imola GP start?
There are two practice sessions scheduled during day one at 05:00PM - 06:00PM. Day 2 comprises one practice session at 04:00PM - 05:00PM and a qualifying match at 19:30 - 20:30PM. On the final day, the driver's parade is to be held at 04:00PM - 04:30PM. The final race will be held on May 21, 2023 by 06:30PM.  
What's the best way to get to the Imola GP?
The best way to get to Imola GP is by hiring a taxi or a private car from the Bologna Airport in Italy. Located 50km away from the airport, taxis can be a convenient option to reach Imola GP in half an hour.  
Are there any facilities at the Imola GP?
Yes, you've got food and beverages, accessibility options, parking spaces, and you can access WiFi from the vendor centre. Besides, there are top-notch toilet facilities too. 
Is parking available at Imola GP?
Yes, paid parking is available at Imola GP near Enzo e Dino Ferrari Circuit. It hardly takes a 10-minute walk to reach the Grand Prix centre. 
What should I wear to the race?
Smart casuals should be the preferred option for the race. As the weather may get somewhat sunny, it would be wise (and also a great statement accessory) to carry a hat or something similar with you.
What's the weather like in Imola during the Grand Prix?
The temperature is expected to be mild with breezy wind during the Imola GP. 
Are there any prohibited items in the Imola GP?
Plastic water bottles, glass bottles, and other glass items are prohibited in the Imola GP. 
Can I film in the Imola GP?
Yes, you can film videos during the Imola GP.