Alfa Romeo | History, Best Drivers, and More
Contents
If you're a fan of fast cars, then you've got to have heard of Alfa Romeo. This iconic Italian automaker has been around for over a century, and they have a rich history of producing some of the most exciting and luxurious cars on the market. In this article, we'll take a closer look at Alfa Romeo as a constructor, so buckle up and let's dive in!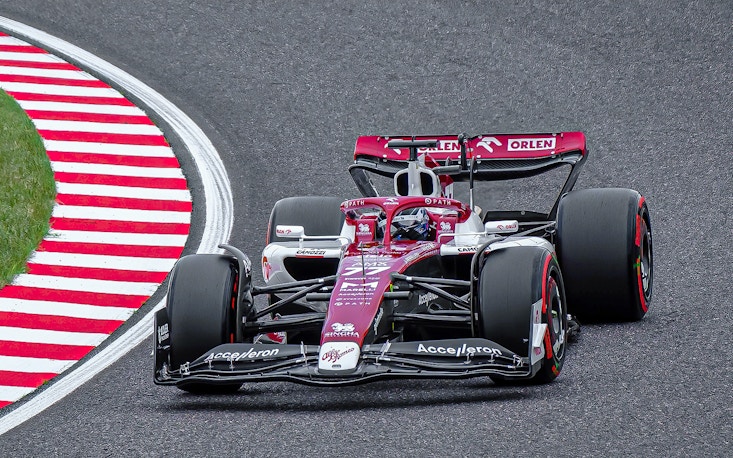 Who Was the Founder of Alfa Romeo?
The founder of Alfa Romeo, one of Italy's most iconic car manufacturers, was a man named Nicola Romeo. Born in Naples in April 1876, Romeo was the son of a wealthy landowner. After studying engineering at the Polytechnic University of Turin, he went on to serve in the Italian army during World War I.
After the war, Romeo founded a company called "Società Anonima Italiana Ing. Nicola Romeo" which initially produced military hardware such as steam engines and ammunition.
Despite Romeo's success in the automotive industry, the company faced financial difficulties in the 1920s and was eventually taken over by the Italian government in 1933. Romeo himself retired from the company in 1928 and went on to pursue other business ventures in Italy and abroad.  
Alfa Romeo's History as a Constructor
Early Days
1950s - 1980s
2010s - Present Day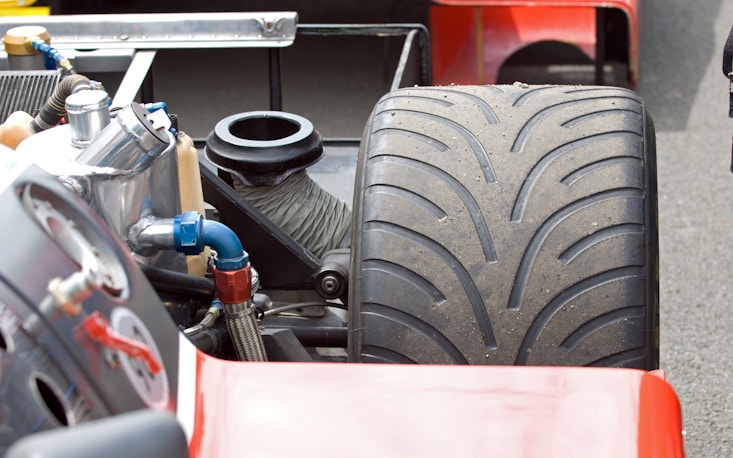 Alfa Romeo's racing pedigree can be traced back to the early 20th century, when the company began building cars for Grand Prix racing. The first Alfa Romeo Grand Prix car was the 40/60HP in 1913, which went on to win its first race at the Targa Florio that same year.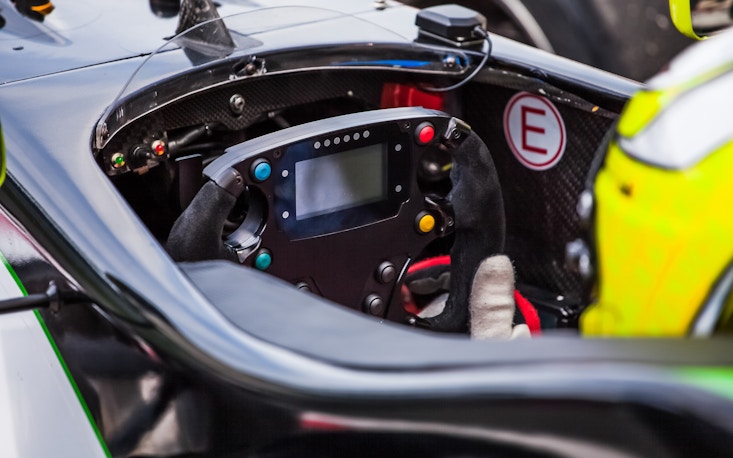 Over the years, Alfa Romeo became one of the most successful manufacturers in motorsports, with numerous victories in the Targa Florio, Mille Miglia, and other endurance races. Alfa Romeo even won the first two Formula One World Championships in 1950 and 1951 with driver Nino Farina and Juan Manuel Fangio respectively.
After a hiatus from Formula One, Alfa Romeo returned to the sport in 1979 as an engine supplier. The team began supplying engines to Brabham, and then later to their own factory team, Alfa Romeo Racing. The team achieved moderate success, with a best finish of fifth in the Constructors' Championship in 1983. However, Alfa Romeo's involvement in Formula One was short-lived, as the company withdrew from the sport after the 1985 season due to financial troubles.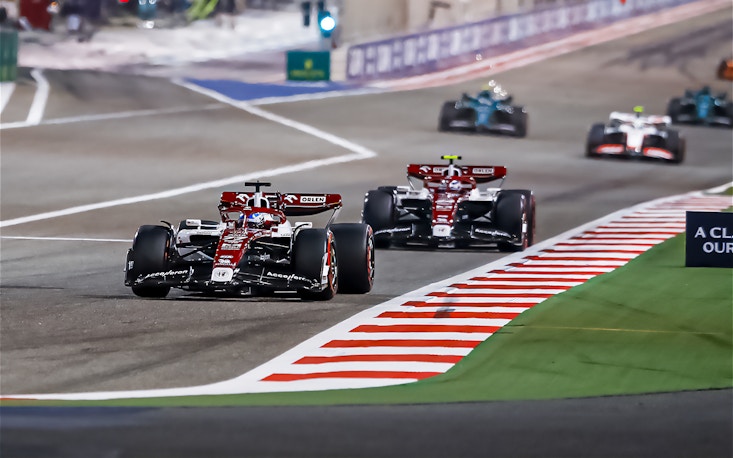 Fast forward to 2018, Alfa Romeo returned to Formula One again, this time as a sponsor of Sauber, which was renamed Alfa Romeo Racing in 2019. The team achieved moderate success in their first season, with eight-place finishes in the Constructors' Championship in both 2019 and 2020, and a marginal improvement at 6th place in 2022.
Alfa Romeo's Notable Achievements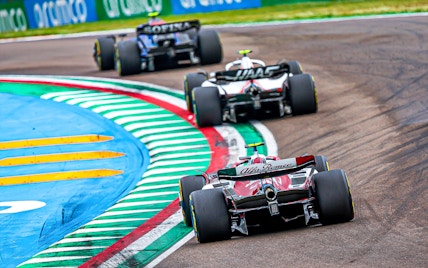 Alfa Romeo was the first manufacturer to win the inaugural World Championship for Grand Prix cars in 1925, with their legendary P2 model driven by Antonio Ascari.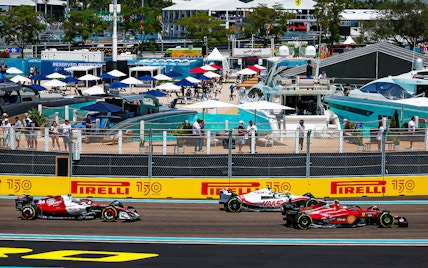 In 1950, Alfa Romeo won the first-ever Formula One World Championship with their iconic 158/159 Alfetta model, driven by the legendary Juan Manuel Fangio.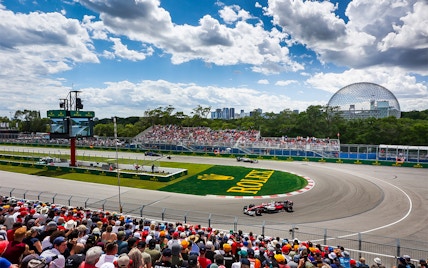 In the 1960s, Alfa Romeo dominated touring car racing with their Giulia model and won numerous championships, including the European Touring Car Championship in 1966 and 1967.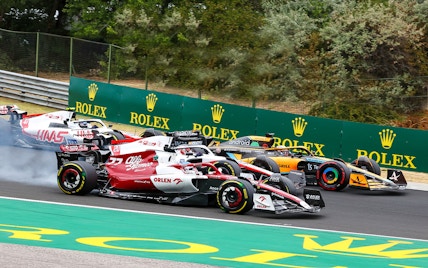 Alfa Romeo has made a comeback in motorsports with their Giulia Quadrifoglio model, achieving podium finishes in the Italian and British Touring Car Championships.
Who Have Been the Best Drivers Under Alfa Romeo?
Alfa Romeo has a long-standing dynamic with its drivers, often attracting passionate and talented individuals who are drawn to the brand's history and racing heritage. Over the years, the team has had its fair share of controversy, including disputes over team orders, driver performance, and management decisions.
F1 fans remember a little too well the team's decision to replace driver Antonio Giovinazzi with Robert Kubica for the 2021 Austrian Grand Prix. A couple years before this, Giovinazzi was asked to let Raikkonen pass him to secure a higher finishing position. Understandably, fans have been unhappy with Alfa Romeo's team management ever since their proper foray into F1.
Juan Manuel Fangio
Fangio is widely considered to be one of the greatest Formula One drivers of all time, having won five championships with Alfa Romeo between 1950 and 1951.
Nino Farina
Farina was the first ever Formula One World Champion, winning the title in 1950 while driving for Alfa Romeo.
Nino Vaccarella
Vaccarella achieved several victories while driving for Alfa Romeo in the 1960s, most notably at the Targa Florio race in 1965 and 1971.
Mario Andretti
Andretti won his first Formula One race while driving for Alfa Romeo in 1971, and went on to become one of the most successful drivers in the history of the sport.
Alfa Romeo's Legacy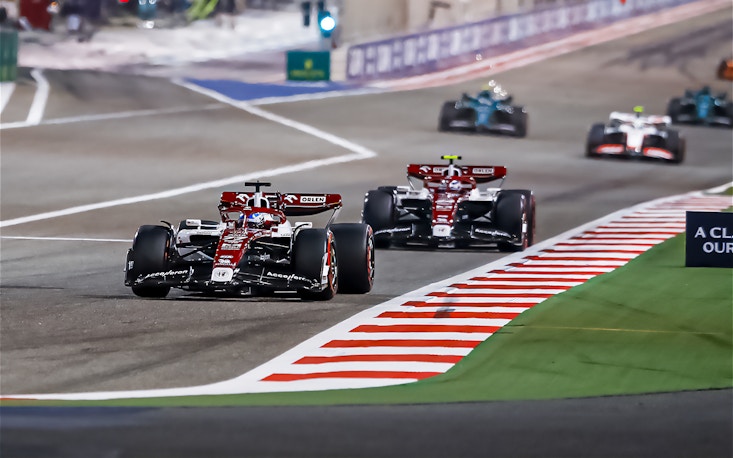 Branding
Alfa Romeo's logo is a distinctive and instantly recognizable symbol that has been associated with the Italian car manufacturer since 1910. The logo consists of a red cross on a white field, with a green serpent or snake coiled around the cross. The serpent is depicted eating a human, usually interpreted as a reference to the medieval Milanese Visconti family, who were known for their wealth and power.
The brand has a long tradition of producing high-quality sports cars and luxury vehicles that are designed to appeal to drivers who value style and performance, and the logo reflects this aspiration. It is a powerful symbol that has come to represent the essence of Alfa Romeo and its unique blend of Italian style and engineering excellence.
Impact
One of Alfa Romeo's most significant contributions to motorsports was the creation of the famous Alfa Romeo Tipo 158/159 race car. This car dominated the first two seasons of the newly-formed Formula One World Championship in 1950 and 1951 (and was thus an incredible inspiration to sportscar engineers at the time), winning both the driver's and constructor's championships. The Tipo 158/159 was powered by a supercharged 1.5-liter inline-eight engine that produced around 350 horsepower, making it one of the most powerful cars of its time.
Alfa Romeo has truly had a profound impact on the world of motorsports, pioneering new technologies and winning numerous races and championships throughout its long and storied history. Its legacy in the racing world is one of excitement, innovation, and excellence.
Frequently Asked Questions About Alfa Romeo as a Constructor
How many constructors' titles does Alfa Romeo have?
Alfa Romeo does not have a constructors' title as of the 2023 F1 Grand Prix.
Does Alfa Romeo manufacture their own car?
Yes, Alfa Romeo is a car manufacturer and they produce their own vehicles.
What engine is Alfa Romeo using in 2023?
The Ferrari 066/10 1.6 V6 turbocharged engine is being used by Alfa Romeo, similar to Haas, in the 2023 Formula One races.
Who is the owner of Alfa Romeo?
The current operator of Alfa Romeo is Sauber Motorsport, and is thus owned by the Sauber Group.
What tyres does Alfa Romeo use in 2023?
Alfa Romeo is using Pirelli tyres for the 2023 Formula One races.
What chassis is Alfa Romeo using in the current F1 season?
Alfa Romeo is using the C43 chassis in 2023.