Williams Racing | History, Best Drivers, and More
Contents
Williams Racing is a British Formula One motor racing team and constructor. Founded in 1977 by Sir Frank Williams and Patrick Head, the team is currently owned by Dorilton Capital.
Williams has been successful throughout their time in Formula One, bagging multiple wins in a variety of motorsports events. Know everything there is to know about this historic constructor right here!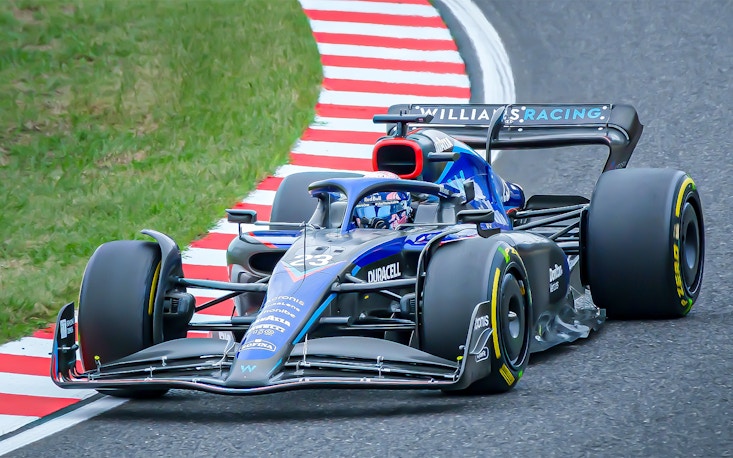 Who Was the Founder of Williams?
The team was founded in 1977 by Sir Frank Williams and Sir Patrick Head. Sir Frank Williams originally founded Williams Grand Prix Engineering in 1977 with the aim of creating a championship-winning team, and he's definitely succeeded in his endeavor. As a driver, Sir Frank Williams competed in Formula One between 1969 and 1970 but was forced to retire due to a serious car accident. After recovering, he founded Williams Grand Prix Engineering and focused on team management.
Sir Patrick Head, on the other hand, is an engineer and co-founder of Williams Racing. He was responsible for designing the team's cars and played a key role in the team's success. Together, Sir Frank Williams and Sir Patrick Head built Williams Racing into one of the most successful teams in Formula One history.
William's History as a Constructor
Early Days
1980s - 1990s
2000s - 1980s
Present Day
The roots of the team date back to 1969 when Williams first entered a Brabham in Formula One. The early years of Williams Racing were marked by ups and downs, with the team's first victory coming in 1979, a couple of years after the official establishment of the team, at the British Grand Prix with driver Clay Regazzoni.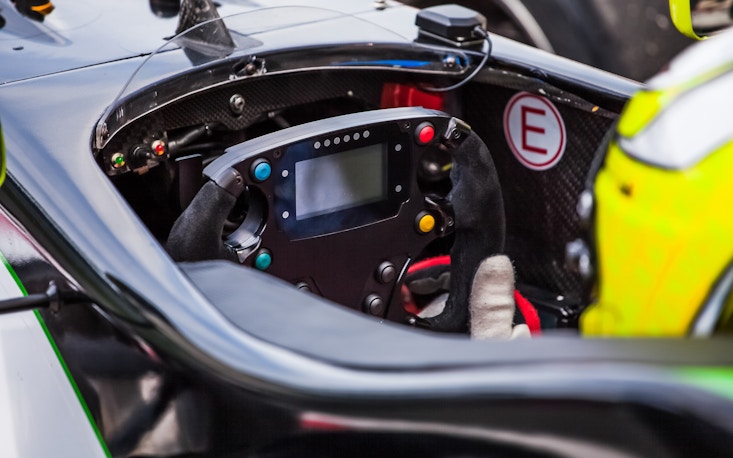 The team struggled in the early 1980s, and it was not until the arrival of driver Keke Rosberg that the team began to make a significant impact in the sport. In 1982, Williams won their first Constructor's Championship, and Rosberg won the Driver's Championship in 1982. The team continued their successes, winning the Constructor's Championship in 1986 and 1987, and the Driver's Championship in 1987 with driver Nelson Piquet.
Throughout the 1990s, Williams Racing continued to be a dominant force in Formula One, winning several more Constructor's Championships and Driver's Championships with drivers such as Alain Prost, Damon Hill, and Jacques Villeneuve. However, the 90s were fraught with tragedy as well. In 1994, Williams driver Ayrton Senna was killed in a crash at the San Marino Grand Prix, and just a year later, driver David Coulthard had a near-fatal accident during a practice session at the same event.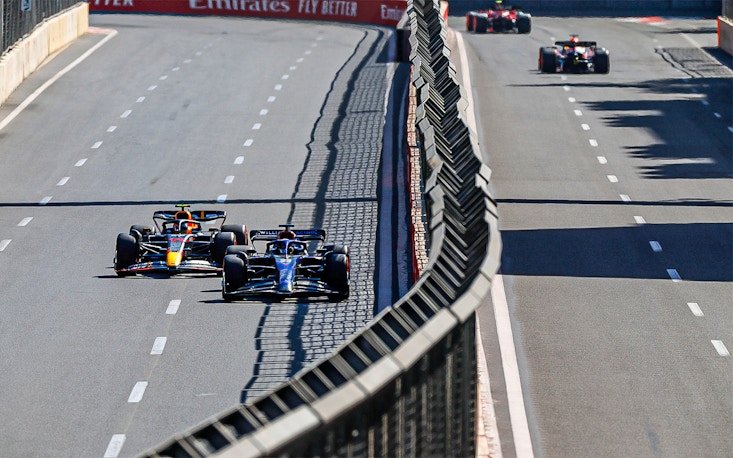 One of the biggest changes at the start of the decade was the loss of their long-time engine supplier, Renault. This led to a switch to BMW engines for the 2000 season. The rest of the 2000s saw a mixed bag of results for Williams Racing. They struggled to compete with the top teams like Ferrari and McLaren, but still managed to secure regular podium finishes and occasional wins. In 2005, they finished fifth in the constructors' championship, followed by eighth in 2006 and fourth in 2007.
The 2010s brought more challenges for Williams Racing, as the team struggled to keep pace with rising competition from new teams and established rivals. However, the team did manage to achieve some notable successes, including a victory at the 2012 Spanish Grand Prix with Pastor Maldonado.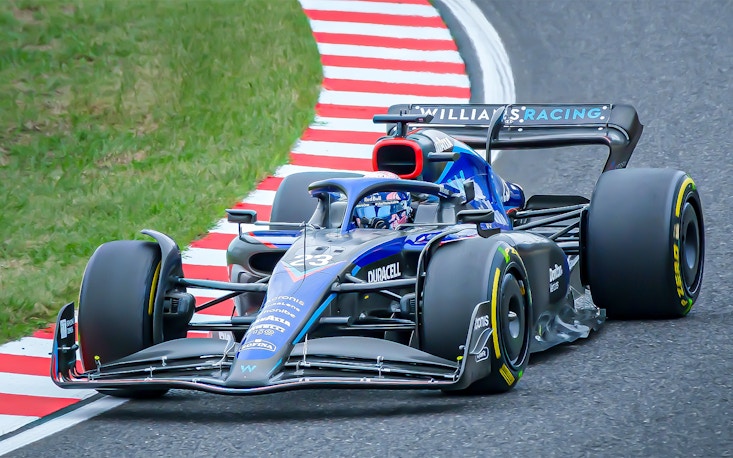 Presently, Williams Racing is a mid-field team in the sport, battling with other mid-field teams such as AlphaTauri, Racing Point, and Alfa Romeo. The team has struggled in recent years, finishing last in the constructors' championship in 2018 and 2019.
In 2020, the team improved and finished 11th in the championship standings, scoring points in two races, but still struggled to match the pace of the top teams.
Williams's Notable Achievements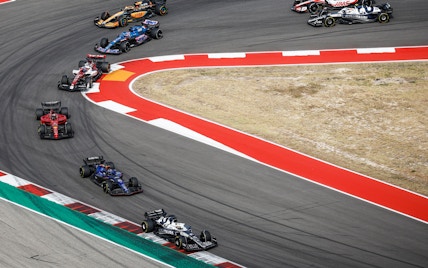 Williams Racing won the Formula One Drivers' Championship seven consecutive times between 1992 and 1997, a feat only surpassed by Ferrari.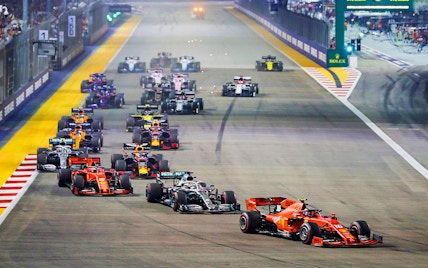 They have achieved nine Constructors' Championships, making them the third-most successful Formula One constructor behind Ferrari and Mercedes.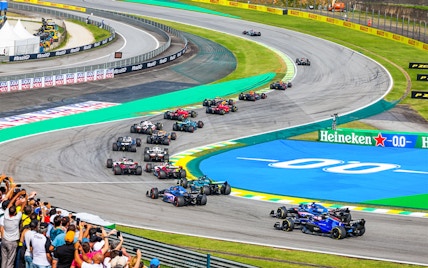 Williams Racing is also known to hold the record for most races entered without ever having been disqualified (465 races!).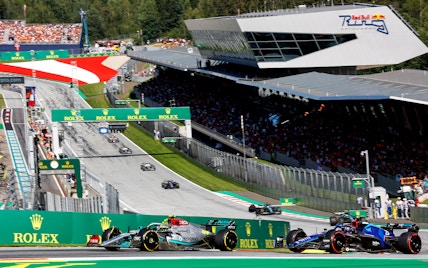 Over the years they have produced 30 different drivers that have competed in a combined total of 758 races, with 112 podium finishes.
Who Have Been the Best Drivers Under Williams?
Overall, the dynamic between Williams Racing and its drivers is one that is constantly evolving. While there have been controversies and disagreements in the past, the team is committed to working with its drivers to achieve success on the race track. For instance, in 2019, the team's driver line-up consisted of Robert Kubica, who was returning to F1 after a serious injury, and rookie George Russell. The team struggled with a lack of performance, leading to tension between the drivers and the team. Kubica, who was struggling to adapt to the car, was underperforming, which caused frustration among the team. Additionally, there were reports of favoritism towards Russell, who was seen as the future of the team.
Despite these controversies, Williams Racing has continued to attract top drivers to its team. The current lineup includes Alexander Albon and Logan Sargeant, both of whom have shown great potential on the race track. The team is known for its commitment to developing young talent, and many drivers have gone on to achieve great success after racing for Williams.
George Russell
George Russell had been a driving force for Williams Racing since his arrival in 2019. His performances on the track have capped off what has been an incredible journey for a driver who, just a few years ago, was still learning his way around single-seaters.
Valtteri Bottas
Valtteri Bottas has been a key player for Williams Racing since 2013 when he entered Formula One as their reserve driver.He brought greatly improved results with each passing season, culminating in the team claiming third place in 2014—his most successful season with them so far.
Felipe Massa
Felipe Massa served an integral role for Williams Racing between 2014 and 2017 as both a dependable racer and ambassador for the team off track. Over this period he accumulated an impressive amount of points which included 10 podium finishes during the time he spent at the helm.
Robert Kubica
Robert Kubica joined Williams Racing in 2018 after being absent from F1 racing since 2011 following complications relating to injuries suffered while competing in Rallying events. Kubica returned keenly motivated despite permanent injuries suffered which affected his body structure.
Williams Racing's Legacy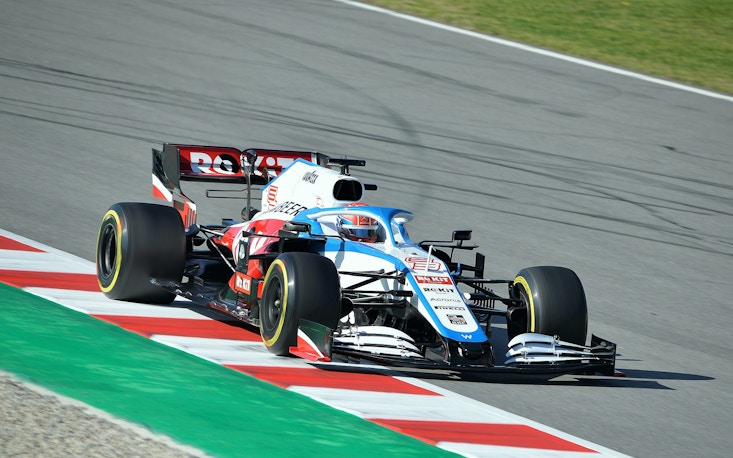 Branding
When it comes to branding, Williams Racing has a distinctive look and feel that is instantly recognisable to fans of Formula One. The team's colours are a deep shade of blue and white, which are featured prominently on the cars, team uniforms and other promotional materials.
The team's logo is also a key element of the Williams Racing brand, featuring a stylised letter "W" with a curved arrow that represents speed and motion. This logo can be seen on the team's website, social media channels, and on marketing materials.
Impact
One of Williams' most significant contributions to motorsports has been in the area of aerodynamics. Williams was one of the first teams to recognize the importance of aerodynamics in racing and invested heavily in wind tunnel testing and computational fluid dynamics. This led to the development of cutting-edge aerodynamic concepts that have influenced the sport to this day.
Williams Racing has also played an important role in the development of young talent in motorsports. The team has a long history of nurturing young drivers, including Ayrton Senna, Nigel Mansell, Damon Hill, and Jenson Button. This has helped to establish Williams as a team that is committed to developing talent and providing opportunities for young drivers to compete at the highest level.
Beyond its success on track, Williams Racing has also been a trailblazer in the area of sustainability. The team has been at the forefront of efforts to reduce the environmental impact of motorsports, through initiatives such as the development of hybrid technology and the use of renewable energy sources at its factory.
Frequently Asked Questions About Williams Racing as a Constructor
How many constructors' titles does Williams Racing have?
Williams Racing has won nine constructors' titles in Formula One.
What is Williams Racing's most expensive car?
The most expensive car produced by Williams Racing is the Williams FW24, which has an estimated value of up to $6 million.
Does Williams Racing manufacture their own car?
Yes, Williams Racing manufactures their own Formula One car. They design and build the chassis, aerodynamics, and other components in-house at their headquarters in Grove, Oxfordshire. However, they do use engines supplied by Mercedes-Benz.
What engine is Williams Racing using in 2023?
Williams Racing is using the Mercedes-AMG F1 M14 E Performance 1.6 engine in 2023.
Who is the owner of Williams Racing?
As of 2023, Williams Racing is owned by Dorilton Capital, a private investment firm based in the United States.
What tyres does Williams Racing use in 2023?
Williams Racing is using Pirelli tyres in 2023.
What chassis is Williams Racing using in the current F1 season?
Williams Racing is currently using the FW45 chassis for the 2023 F1 season.