Alpine | History, Best Drivers, and More
Contents
Toleman, Lotus, Renault - the team has had a bunch of names ever since they've started out. Let's take a closer look at Alpine's history as an F1 constructor, exploring their most memorable moments and examining what makes them such a force to be reckoned with on the track. So whether you're a die-hard fan or just a casual spectator, read on to learn more about Alpine's legendary status in the world of motorsports. Don't miss out on this exciting ride!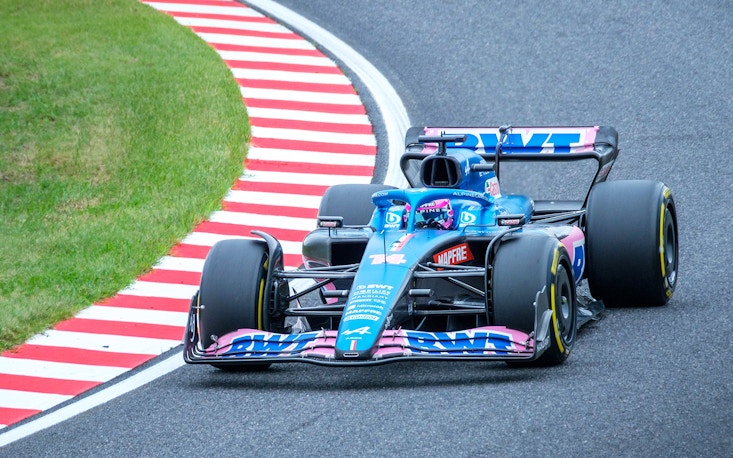 Who Was the Founder of Alpine?
The founder of Alpine, the F1 constructor, is Louis Renault. Louis Renault was born on February 12th, 1877, in Paris, France. He was one of three brothers who were all interested in the field of engineering and mechanics. Louis Renault started his career by working with his brothers in their father's textile machinery factory but eventually, he left to pursue his passion for automobiles.
One of Louis Renault's most significant achievements was his involvement with Formula One racing, which, as we can now see, has had a legendary impact on motorsports at large.
Alpine's History as a Constructor
Early Days
1970s - 1980s
1990s - 2000s
Present Day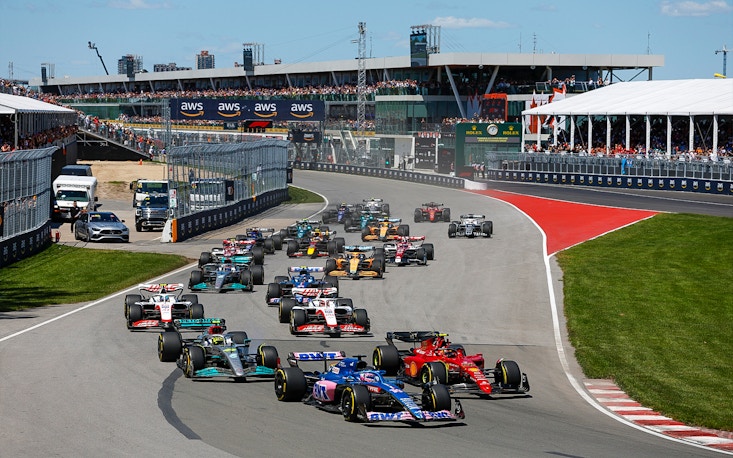 In the early years, Alpine produced small cars, taxis, and commercial vehicles, but they quickly established a reputation for quality and innovation. Alpine's involvement in motorsports started in 1902 when Marcel Renault won the Paris-Vienna race in a Renault Type K.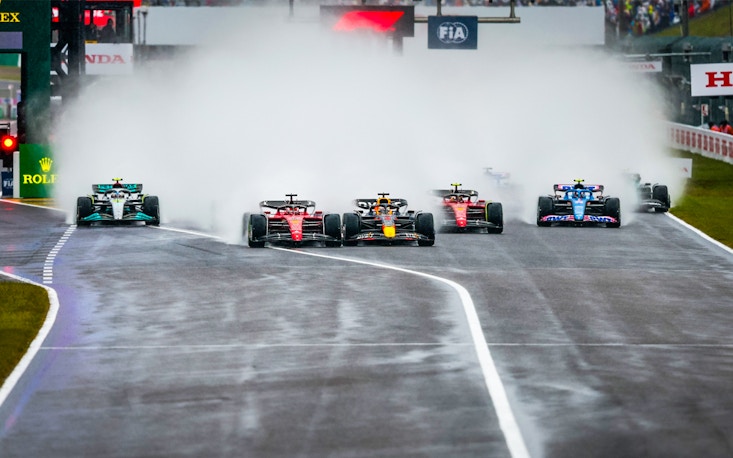 In 1977, Alpine made their debut in F1 with their first turbocharged engine and by 1981, Alpine had won their first F1 race. However, the company's most successful period in F1 came much later. In 1977, Renault entered Formula One as an engine supplier, supplying their V6 turbo engines to several teams. In 1981, the company partnered with the newly formed F1 team, Equipe Renault Elf, and became a full constructor - eventually winning their first F1 race ever that year.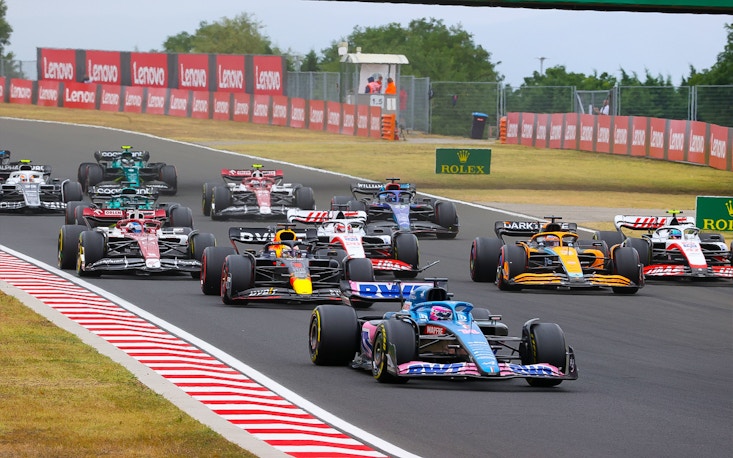 Over the next few years, Renault's F1 team struggled to make an impact, but in 1992, the company signed 1991 World Champion driver, Nigel Mansell. With the help of his exceptional driving skills, Renault's F1 team won their first Grand Prix at the Australian Grand Prix.
After a brief hiatus from F1 racing, the Enstone team returned to the sport in 2002, but as an engine supplier only. The company had a successful partnership with the Red Bull Racing team from 2007 to 2013, winning four consecutive Constructors' Championships!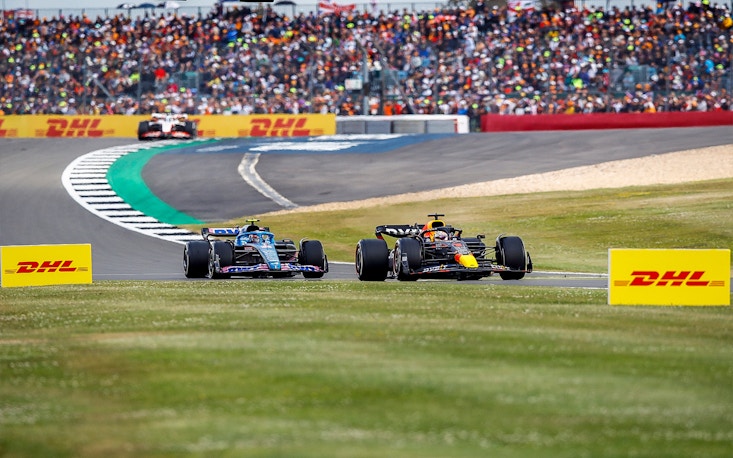 In 2016, Alpine decided to return to F1 as a full constructor, and the team has been steadily improving ever since. They've signed with esteemed drivers like Alonso, Esteban Ocon, and Pierre Gasly and have seen leaps and gallops in their standings after each Grand Prix. With the team having been renamed Alpine from Renault so as to promote the latter's sports car brand, we can expect the same old excellence under a brand new outlook.
Alpine's Notable Achievements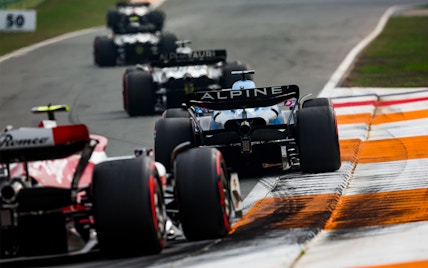 Alpine has won two World Constructors' Championships in Formula One, in 2005 and 2006, due to the success of drivers Fernando Alonso and Giancarlo Fisichella.
The team has also produced several successful drivers, including Alain Prost, who won four World Drivers' Championships, and Nelson Piquet, who won three.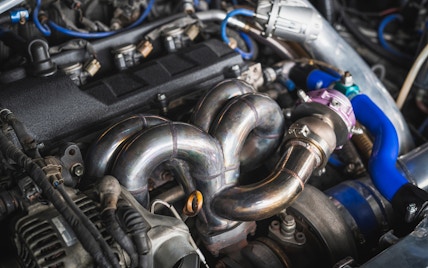 Alpine was the first team to introduce a turbocharged engine in Formula One, which helped them win their first Grand Prix in 1979.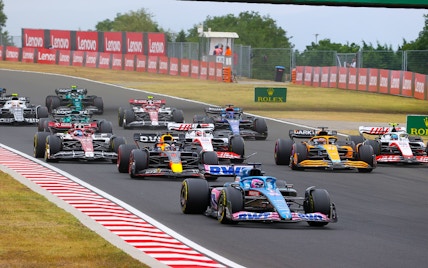 Alpine has continued to invest in advanced technology, notably with the introduction of their hybrid power unit, which has helped them stay competitive in the current era of F1 racing.
Who Have Been the Best Drivers Under Alpine?
Alpine has had its fair share of controversies along the way during its career in motorsports. One of the most notable controversies involved driver Nelson Piquet Jr., who alleged that he was asked to intentionally crash during the 2008 Singapore Grand Prix to help Alonso win the race. Thus, Renault was later found guilty of race-fixing by the FIA and received a two-year suspended ban from Formula One.
Piquet was not the only one. Alpine's relationship with Alonso has been both successful and tumultuous. While Alonso won two World Championships with Renault in 2005 and 2006, he left the team in 2007 after a falling out with team management. He returned to Renault in 2008 and stayed with the team until 2009 before leaving again for Ferrari.
Yet another controversial moment came in 2019 when Renault driver Daniel Ricciardo accused the team of cheating after he was disqualified from the Australian Grand Prix for a technical infraction. All this heat is unsurprising for an F1 constructor, though, as these controversies have become commonplace amongst even the biggest names in the sport.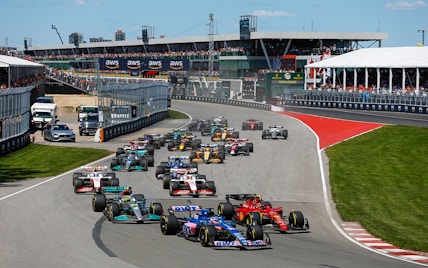 Fernando Alonso
Two-time Formula One World Champion and one of the most popular drivers out there, Alonso is known for his exceptional racecraft and ability to drive in wet conditions.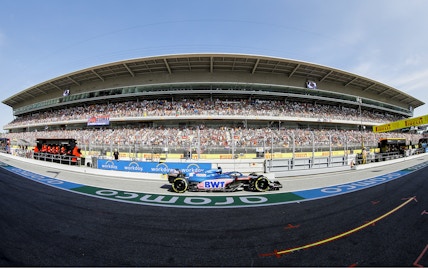 Daniel Ricciardo
Known for his positive attitude and infectious personality, Ricciardo is a skilled driver who has won multiple races in his career.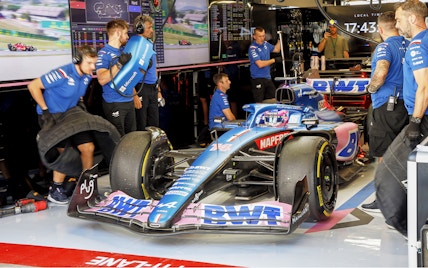 Esteban Ocon
A young driver with a strong work ethic, Ocon has shown promise and potential in his time with Alpine.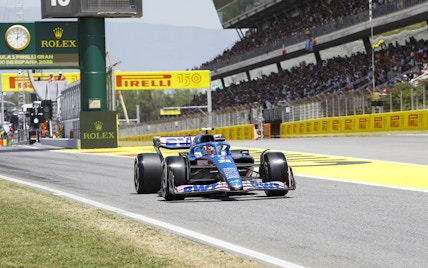 Alain Prost
A four-time world champion and one of the greatest drivers of all time, Prost had a successful partnership with Renault during the 1980s, winning two championships with the team.
Alpine's Legacy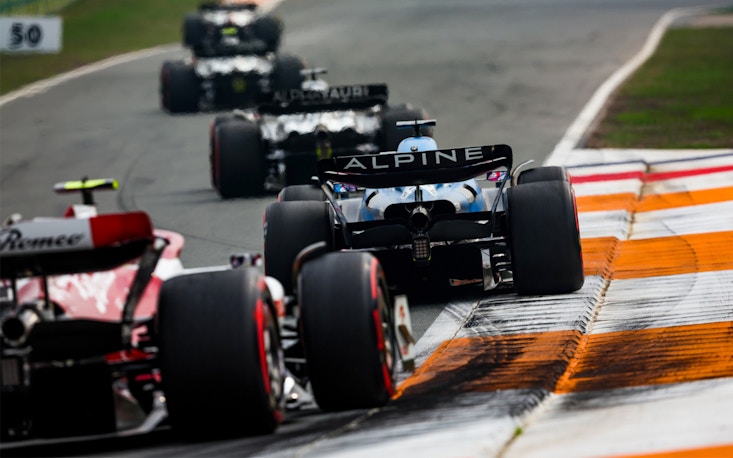 Branding
Alpine is a French Formula One team that competes in the world's most prestigious car racing series. The team's logo is simple but effective, featuring a blue triangular shape with a white letter 'A' in the center. The blue color used in the logo represents the team's French origin, while the triangular shape reflects the mountain ranges that inspired the team's name.
The Alpine logo was first introduced in 1973, when the team was established as a rallying team. It was later adopted by the team during the transition from Renault to Alpine in 2021. The logo's simplicity allows it to be easily recognizable, even at high speeds and during fast-paced races, which is essential for branding in Formula One. The use of white lettering on the blue background creates a sharp contrast, making the logo stand out and easily visible from a distance.
Impact
Alpine's success in Formula One has had a significant impact on the sport. The company's technological innovations and engineering prowess have helped drive the advancement of racing technology. Alpine has also been a pioneer in developing alternative powertrains for racing, including hybrid and electric systems.
The company's legacy in Formula One and other disciplines continues to inspire new generations of racers and engineers, and its contributions to racing technology have helped shape the sport as we know it today.
Frequently Asked Questions About Alpine as a Constructor
How many constructors' titles does Alpine have?
Alpine has had two constructors' championship titles so far, in the years 2005 and 2006.
Does Alpine manufacture their own car?
No, Alpine does not manufacture their own cars. However, they do collaborate with other car manufacturers to produce their vehicles, such as the Alpine A110, which was developed with the help of Renault.
What engine is Alpine using in 2023?
Alpine is using the Renault E-Tech RE23 engine in 2023.
Who is the owner of Alpine?
The owner of Alpine, the F1 racing team, is the French automotive manufacturer, Renault.
What tyres does Alpine use in 2023?
Alpine, like the other teams, is using Pirelli tyres in 2023.
What chassis is Alpine using in the current F1 season?
Alpine is using the A523 chassis in 2023.