Aston Martin | History, Best Drivers, and More
Contents
This iconic brand has been around for over a century, and in that time, they have earned a reputation for producing some of the most beautiful and high-performance vehicles on the market.
But Aston Martin isn't just a car maker. They're also a constructor, which means they have a long history of designing and building race cars that compete at some of the world's most prestigious events. Let's take a closer look at Aston Martin's history as a constructor and explore some of its most significant achievements.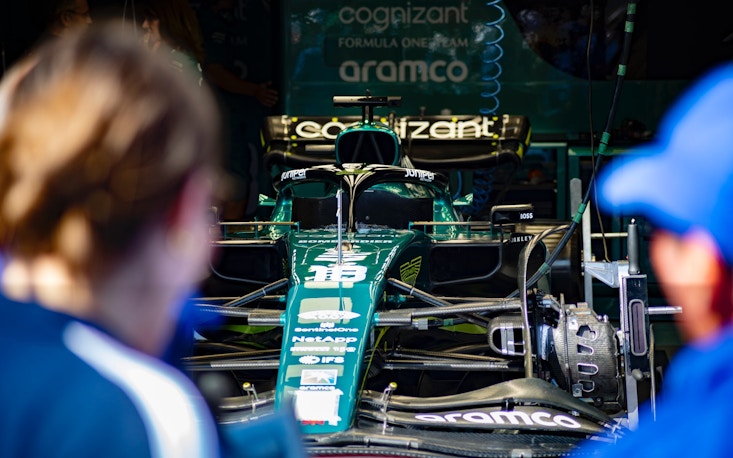 Who Was the Founder of Aston Martin?
The founder of Aston Martin, the British luxury car manufacturer, was Lionel Martin. Born in 1878, Lionel Martin was a talented engineer and avid race car driver. In 1908, he founded the company with Robert Bamford, initially named Bamford & Martin Ltd.
The first Aston Martin car was built in 1915, and it was named after Lionel Martin's success at the Aston Hillclimb race. The company experienced financial difficulties throughout its early years, and Lionel Martin left the company in 1925.
He then went on to work for another car company, Singer Motors, before retiring in the 1930s. Despite leaving the company, Lionel Martin's legacy has continued on through the Aston Martin brand.
Aston Martin's History as a Constructor
Early Days
1920s - 1930s
1940s - 1960s
1970s - 1990s
2000s - 2010s
Present Day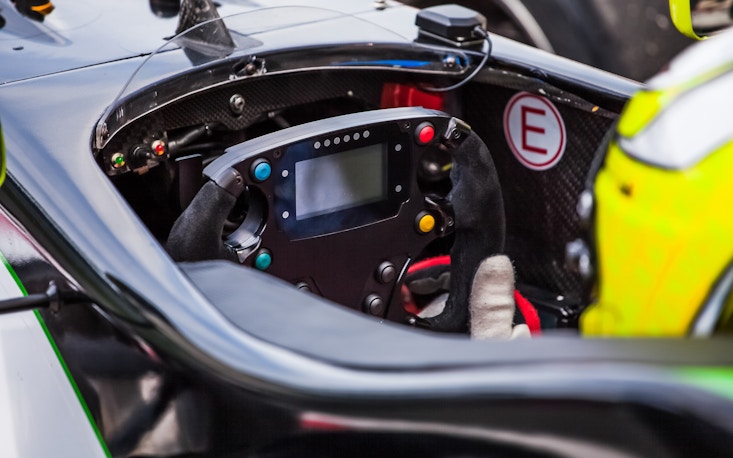 In the 1910s, the company was founded by Lionel Martin and Robert Bamford as a distributor of Singer cars. However, they soon began to modify and race cars under the name Aston Martin.
In 1915, the first Aston Martin car was born - the Coal Scuttle. It was a simple design, but it set the tone for the company's dedication to engineering excellence and speed.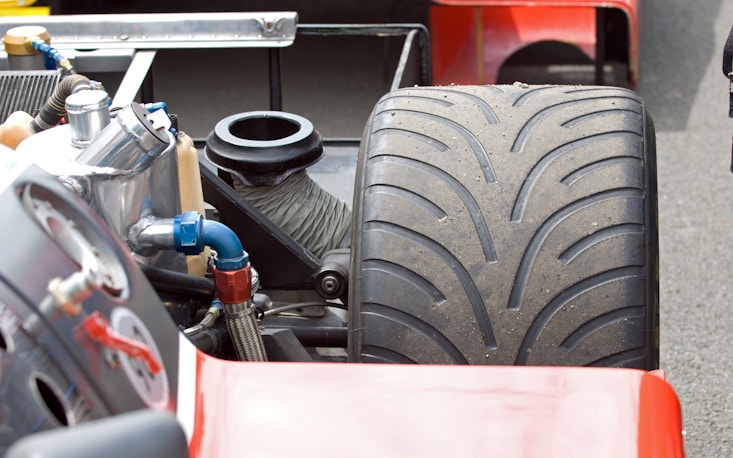 The 1920s saw Aston Martin begin to compete in prestigious races such as the Le Mans 24 Hours and the Tourist Trophy, but in contrast, the 1930s were a difficult decade for the constructor due to the Great Depression and the loss of some key investors.
However, the company continued to produce innovative cars such as the 2-litre Sports and the Atom. In 1936, Aston Martin was acquired by Sir Arthur Sutherland, who provided much-needed financial stability and helped the company weather the storm.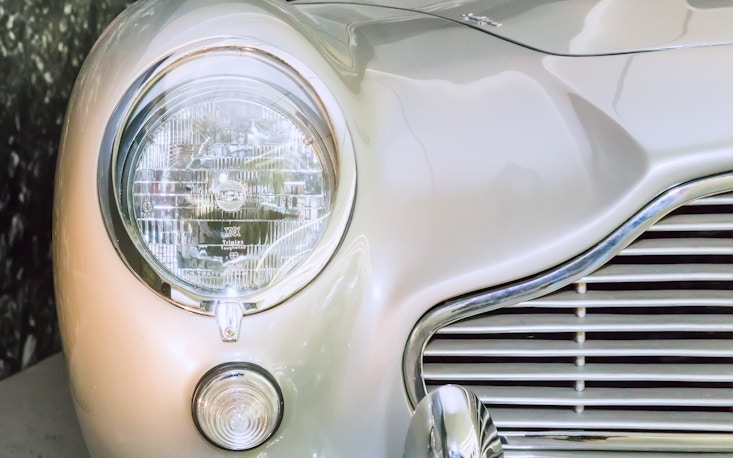 The 1940s were dominated by World War II, and Aston Martin turned its attention to aircraft production. However, as the war came to an end, the company began to produce cars once again. 
The 1950s saw Aston Martin's greatest racing achievement – winning the 24 Hours of Le Mans in 1959 with the DBR1. This victory put Aston Martin on the map and solidified its place as a top-tier manufacturer. 
In the 1960s, Aston Martin continue to produce top-quality cars such as the DB5, which gained fame as James Bond's car in the film Goldfinger. However, financial difficulties once again plagued the company, and it was sold to David Brown Limited in 1947.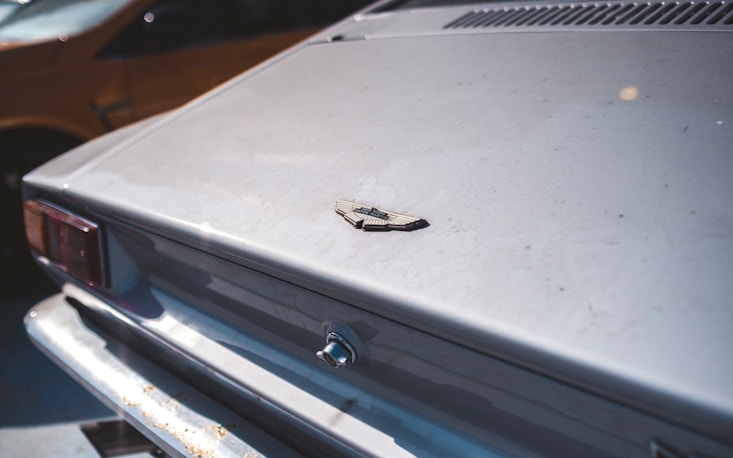 The 1970s were a tumultuous time for Aston Martin, with the company going through multiple ownership changes and production disruptions.
Stability only returned in the 1980s with a change in ownership. The company produced the Virage, which was a modern take on the classic Aston Martin design. They also began to expand their lineup with the Vantage, the Volante, and the V8 Zagato.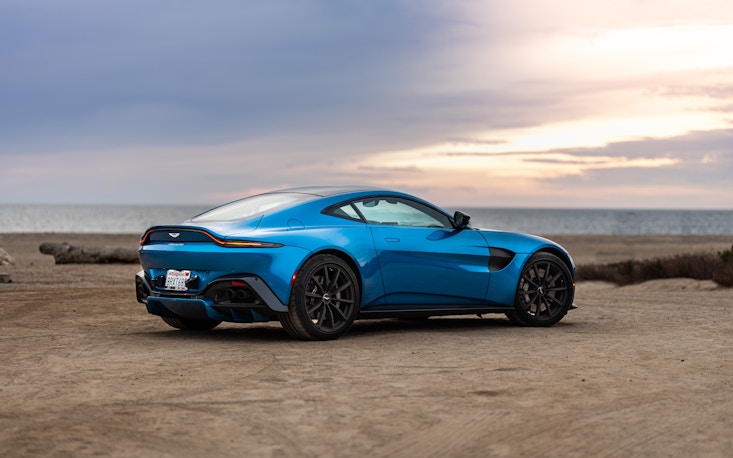 In the 2000s, the company continued to produce high-performance sports cars, including the successful DB9 and V8 Vantage models. It also saw the introduction of the One-77, which was a limited-edition hypercar that was hailed as one of the most advanced and powerful cars of its time.
The next decade, Aston Martin continued its tradition of producing high-performance sports cars. The company has introduced several successful models, including the DB11 and the Vantage.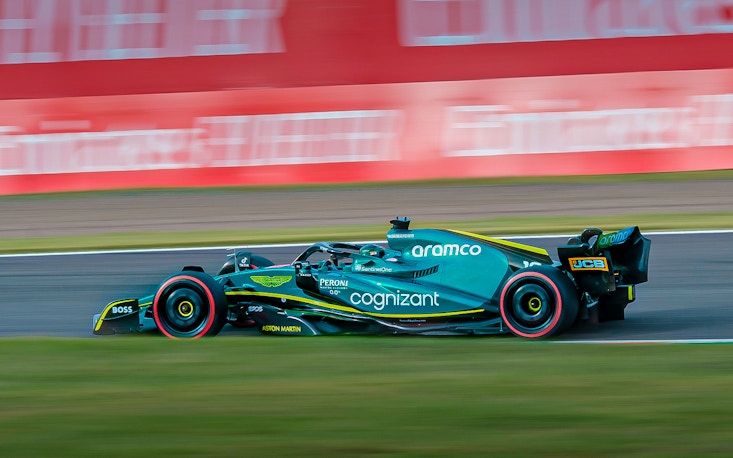 Aston Martin currently competes as a constructor in the FIA Formula One World Championship. The company recently announced its return to F1 after a more than sixty-year absence, signing a multi-year agreement with the sport from 2021 onward.
Aston Martin's Notable Achievements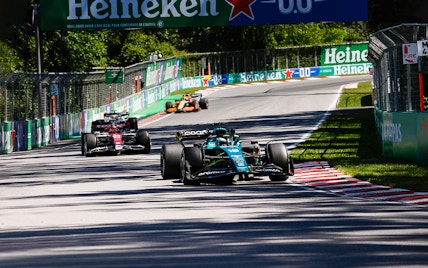 One of Aston Martin's most notable achievements is the signing of four-time world champion, Sebastian Vettel, as its lead driver.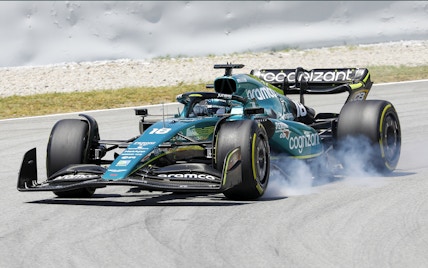 Another notable achievement for Aston Martin is the successful implementation of its new car, the AMR21, which has been praised for its aerodynamic design.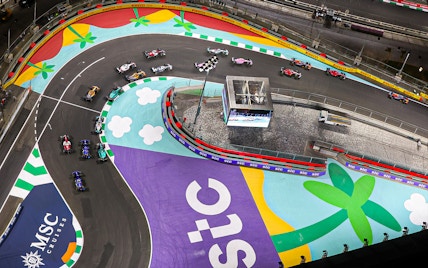 They have already secured several podium finishes, with talented drivers like Vettel and Alonso making sure the team keeps up with well-established names like Ferrari and Mercedes.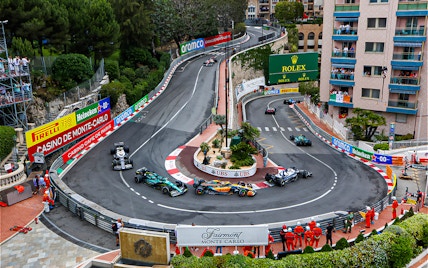 Aston Martin has demonstrated its commitment to the sport's sustainability push by launching its "Project Pitlane" initiative, which aims to reduce the carbon footprint of F1 teams.
Who Have Been the Best Drivers Under Aston Martin?
In recent years, Aston Martin has faced some controversies surrounding its drivers, such as former F1 driver Stoffel Vandoorne accusing the company of treating him unfairly during the final round of the Formula E championship. 
Also, in 2020, when Aston Martin announced that it would be rebranding its F1 team as "Aston Martin Racing" for the 2021 season, controversy was generated among fans and some drivers, who felt that the decision was an attempt by the company to use the F1 team as a marketing tool for its luxury car brand, rather than as a legitimate racing team.
Despite these controversies, Aston Martin's drivers continue to play a critical role in the company's success. The company relies heavily on the experience and expertise of its drivers to develop high-performance cars that can compete at the highest levels of motorsports.
Sebastian Vettel
A four-time Formula One World Champion who joined the Aston Martin team in 2021, Vettel used to drive for Red Bull Racing and Ferrari before joining Aston Martin. He is known for his exceptional driving skills and his ability to push his car to its limits.
Lance Stroll
Prior to joining Aston Martin, Stroll drove for Williams and Racing Point. He made his debut in Formula One at the 2017 Australian Grand Prix and has since established himself as a talented and consistent driver.
Fernando Alonso
Alonso is a two-time Formula One World Champion and is widely regarded as one of the greatest drivers of all time. He is known for his exceptional driving skills and his ability to adapt to different cars and tracks.
David Brown
Brown played a key role in the development of Aston Martin's racing program in the 1950s. Under Brown, Aston Martin won the 24 Hours of Le Mans in 1959, defeating the much larger and better-funded teams of Ferrari and Porsche.
Aston Martin's Legacy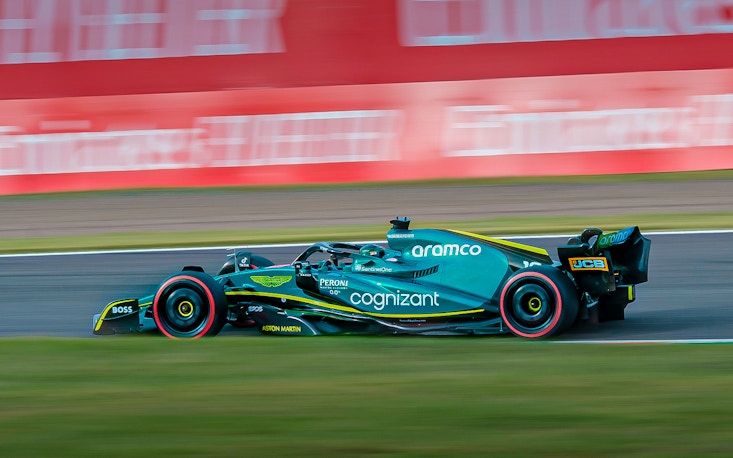 Branding
Aston Martin's logo plays a vital role in its branding. The Aston Martin badge features wings, paying homage to the company's aviation roots, while the stylized letters add an element of the classic British design. The logo encompasses the brand's heritage, legacy, and sophistication.
One of Aston Martin's most significant branding strategies has been its association with Hollywood and other high-profile events. The brand has always targeted affluent customers, and its association with glamorous events and celebrities has added to its perception of luxury and exclusivity. The brand has strategically used its partnership with the James Bond franchise to showcase its cars as a symbol of power and elegance.
Aston Martin's advertising campaigns have always been aspirational, targeting individuals who value quality and craftsmanship. The brand's ads usually feature sleek and powerful cars, set against beautiful landscapes and luxurious settings, evoking a sense of adventure, luxury, and exclusivity.
In recent years, the brand's commitment to sustainability has become a crucial aspect of its branding, and the company has even developed an electric vehicle called the Rapide E. This commitment to sustainability has added a new dimension to Aston Martin's brand image and attracted environmentally conscious customers.
Impact
Aston Martin's impact on motorsports extends beyond just their on-track success. The company's racing heritage has helped to shape the design and engineering of its production cars. Many of the technologies and innovations developed for their race cars have also been incorporated into their road cars, making them faster, more agile, and more efficient.
In recent years, Aston Martin has also become involved in electric motorsports, competing in the Formula E championship. This reflects the company's commitment to sustainability and innovation, as they strive to develop new technologies that will shape the future of both motorsports and the automotive industry as a whole.
Frequently Asked Questions About Aston Martin as a Constructor
How many constructors' titles does Aston Martin have?
Aston Martin has not won a constructors' title in Formula One yet.
What is Aston Martin's most expensive car?
Aston Martin's most expensive car is the Valkyrie, priced at around $3.2 million.
Does Aston Martin manufacture their own car?
Yes, Aston Martin manufactures their own cars. The company designs, engineers, and handcrafts their luxury sports cars in their manufacturing facilities in the UK.
What engine is Aston Martin using in 2023?
Aston Martin is using the powerful Mercedes M14 E Performance 1.6 turbocharged engine.
Who is the owner of Aston Martin?
As of 2021, the owner of Aston Martin is a consortium led by Canadian billionaire Lawrence Stroll.
What tyres does Aston Martin use in 2023?
Ever since Aston Martin has stepped foot in Formula One racing again in the 21st century, they've been using Pirelli tyres in all their races.
What chassis is Aston Martin using in the current F1 season?
Aston Martin is using the AMR23 in 2023.