Haas | History, Best Drivers, and More
Contents
Are you a fan of Formula One racing? Then you probably know that Haas is one of the newest teams to join the grid. But did you know that Haas is also the only American constructor in the series? Let's take a closer look at Haas and their journey in F1, and keep reading to learn more and discover why Haas is a team worth following.
Who Was the Founder of Haas?
The founder of Haas, the constructor, is Gene Haas, an American entrepreneur who is also the co-founder of Haas Automation, one of the largest machine tool manufacturers in the United States. Gene Haas was born on November 12, 1952, in Youngstown, Ohio, and grew up in the Los Angeles area.
Gene Haas's success as an entrepreneur and his commitment to innovation have earned him numerous accolades, including the 2009 American Machinist's "People of the Year" award and the 2015 Motorsport Industry Association's "Innovation in Motorsport" award.
Haas's History as a Constructor
Early Days
2016 - 2017
2018 - 2019
2020 - Present Day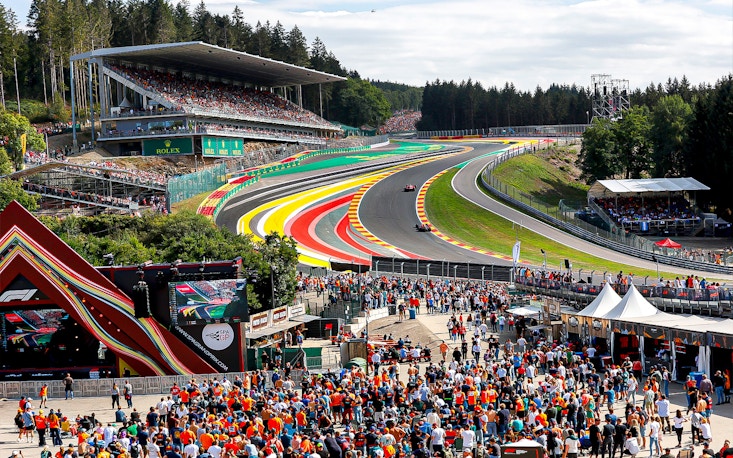 Haas had previously owned a successful NASCAR team, but he saw an opportunity to expand his racing endeavors and create a Formula One team. He recognized the challenges of starting a new team in such a competitive sport but believed that his experience in motorsports would give him an advantage.
In 2015, Haas announced its entry into Formula One, partnering with Ferrari for technical support and purchasing key components such as engines, gearboxes, and suspension from the Italian team. This allowed Haas to focus on designing and building its own chassis.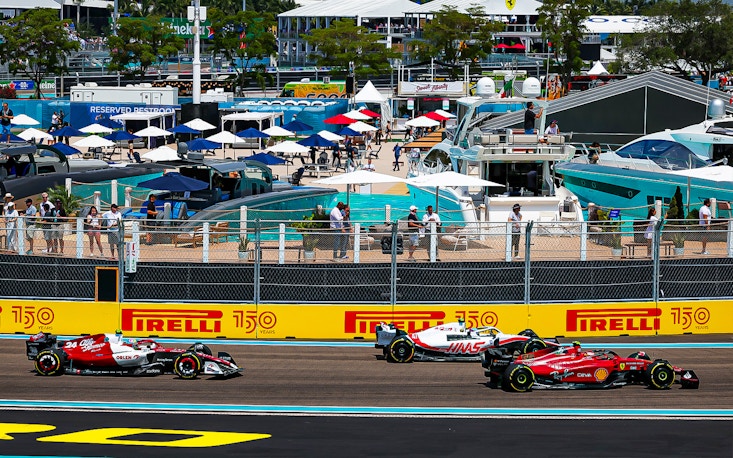 The team's debut season in 2016 was nothing short of impressive. They managed to score points in their first race in Australia and continued to perform well throughout the season, finishing in eighth place in the constructors' championship - a remarkable achievement for a new team.
Haas continued to improve in 2017, finishing in eighth place again. They also became known for their innovative approach to racing, using data analysis and a lean organizational structure to operate efficiently and effectively.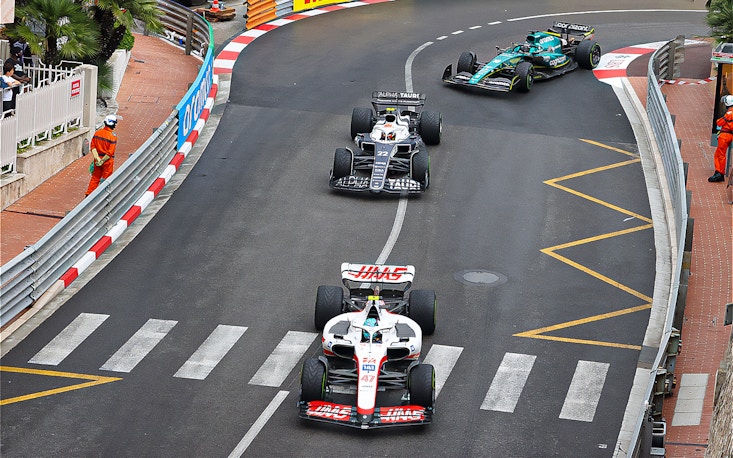 In 2018, Haas made headlines for all the wrong reasons. The team suffered from a series of technical and operational issues that led to poor results on the track. However, they rebounded in 2019 with another eighth-place finish and a stunning podium finish in Italy.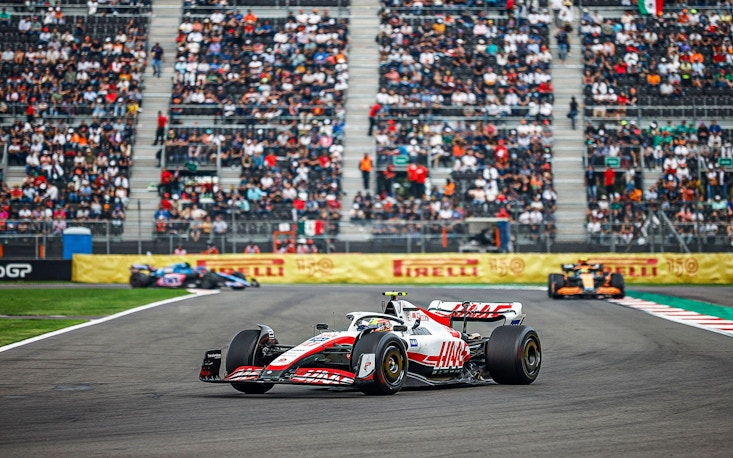 Haas' foray into Formula One has been quite tumultuous as of recent years. With the departure of Schumacher and frequent changes in lineups and sponsors, Haas has had their work cut out for them. Despite these challenges, they've kept up a solid standing at the midfield, and have a very promising racing future ahead of them.
Haas's Notable Achievements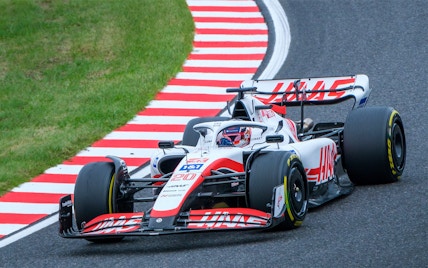 Haas F1 Team entered the Formula One World Championship in 2016, becoming the first American-led F1 team in 30 years.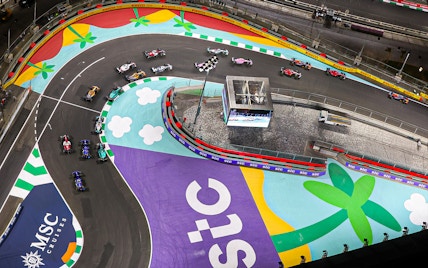 In their debut season, Haas F1 Team finished eighth in the constructors' championship, scoring a total of 29 points.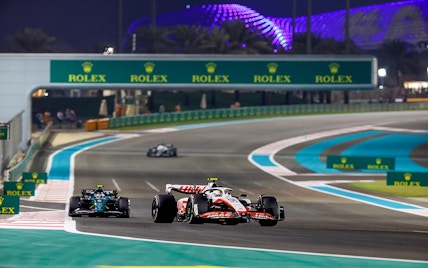 Haas F1 Team's driver Romain Grosjean scored the team's first-ever points by finishing sixth in the 2016 season opener in Australia.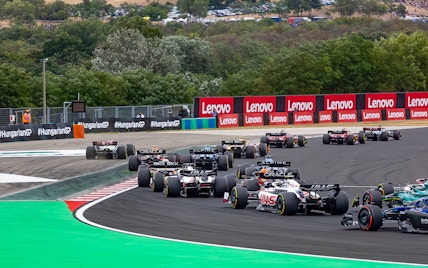 The team's best result to date came in the 2018 Austrian Grand Prix, where driver Grosjean finished fourth.
Who Have Been the Best Drivers Under Haas?
Haas, a US-based Formula One racing team, has had a somewhat tumultuous relationship with its drivers since its inception in 2016. The team's approach to driver recruitment has been criticized by some, with accusations of prioritizing financial backing over pure driving talent.
Haas' first two drivers were Frenchman Romain Grosjean and Esteban Gutierrez, a Mexican driver who brought significant financial backing to the team. However, Gutierrez struggled to perform, and it was clear that he was out of his depth in the highly competitive world of Formula One. Grosjean, on the other hand, proved to be a valuable asset to the team, scoring points and showcasing his driving skills in various races.
Controversy arose in 2018 when Haas signed American driver Santino Ferrucci as a test driver. Ferrucci was dismissed from the team later that year after an incident in which he deliberately crashed into his teammate's car during a race. The move was widely condemned by the racing community, and Haas' management was criticized for their handling of the situation.
Mick Schumacher
The son of seven-time Formula One world champion Michael Schumacher, Mick made his Formula One debut with Haas in 2021 and has shown great potential with his consistent performances throughout the season.
Nikita Mazepin
Despite a controversial start to his Formula One career, Mazepin has demonstrated his speed and potential with some impressive qualifying performances and has consistently finished ahead of his more experienced teammate.
Kevin Magnussen
Although Magnussen left Haas at the end of the 2020 season, his time with the team was highlighted by his strong performances, including a podium finish in the 2018 Azerbaijan Grand Prix.
Romain Grosjean
Another former Haas driver, Grosjean brought experience and consistency to the team with multiple top-ten finishes in his time with the team, including a fourth-place finish in the 2018 Austrian Grand Prix.
Haas's Legacy
Branding
An important aspect of Haas' branding is its commitment to quality. The company uses only the highest quality materials and components in its machines, and its manufacturing processes are subject to strict quality control measures. This emphasis on quality has helped Haas to build a loyal customer base that trusts the company's products and is willing to pay a premium price for them.
The Haas F1 Team logo is a simple yet stylish design that reflects the modern and innovative approach of the team. The logo features a bold and dynamic red color scheme, with the team name "Haas F1 Team" written in uppercase letters. The logo is often seen on the team's official merchandise, as well as on the race cars themselves. The use of the bold red color along with the simple yet elegant design makes the logo easily recognizable and identifiable even from a distance.
Impact
One of the biggest impacts that Haas has had on motorsports is in terms of their business model. Unlike most other teams in Formula One, Haas relies heavily on external suppliers for their car and parts. This has allowed them to keep costs down and focus on the core aspects of designing and developing a competitive car. This approach has not only been successful for Haas but has also set a precedent for other teams to consider adopting a similar approach.
Haas has also been pushing for changes in the sport, particularly in terms of the sport's financial model. The team has been advocating for a more equitable distribution of prize money, where teams are paid based on their performance rather than their historical significance in the sport. This would allow smaller teams like Haas to be more competitive and sustainable in the long run.
Frequently Asked Questions About Haas as a Constructor
How many constructors' titles does Haas have?
Haas has not won a constructors' title in Formula One as of 2023.
Does Haas manufacture their own car?
No, Haas Automation does not manufacture its own car.
What engine is Haas using in 2023?
Haas is using the Ferrari 066/10 1.6 V6 turbocharged engine in the 2023 Formula One races.
Who is the owner of Haas?
The owner of Haas is Gene Haas, an American entrepreneur and founder of Haas Automation.
What tyres does Haas use in 2023?
As most other teams in this season's Formula One, Haas is using Pirelli tyres.
What chassis is Haas using in the current F1 season?
Haas is using the VF-23 in the current F1 season.