Scuderia AlphaTauri | History, Best Drivers, and More
Contents
If you're a fan of Formula One, then you're probably familiar with Scuderia AlphaTauri as one of the teams that make up the grid. Here, let's delve into the history of this team, their journey to becoming a constructor, and their notable achievements in the world of motorsports. So sit back, buckle up, and join us on a thrilling ride through AlphaTauri's journey so far. Read on to discover more and learn about this exciting constructor and don't miss out on the inside scoop!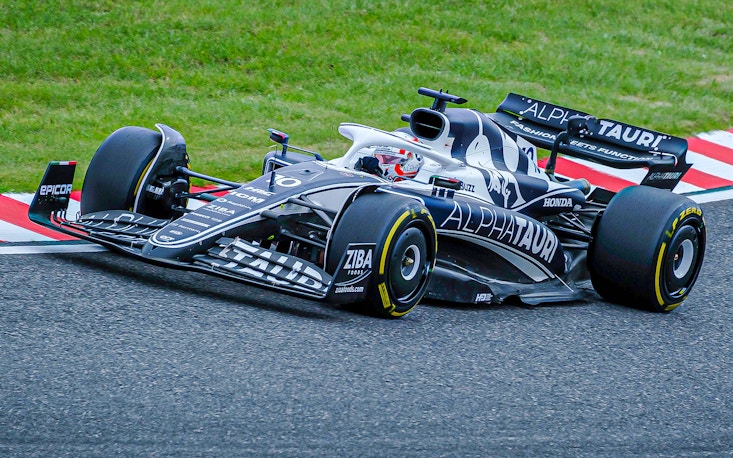 Who Was the Founder of Scuderia AlphaTauri?
Scuderia AlphaTauri is a relatively new constructor in Formula 1, founded in 2006. The founder of Scuderia AlphaTauri is none other than Dietrich Mateschitz, the co-founder of Red Bull. Mateschitz was born on May 20, 1944, in Styria, Austria. 
Mateschitz remains heavily involved in the management of Scuderia AlphaTauri, and his vision and passion for motorsport continue to guide the team's development and strategy.
Scuderia AlphaTauri's History as a Constructor
Early Days
2010 - 2020
2020 - Present Day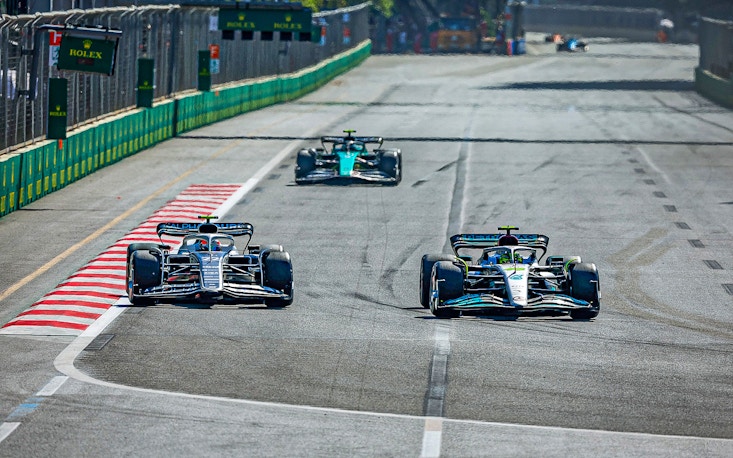 As mentioned, Scuderia AlphaTauri is one of the newest constructors in Formula One. In 2005, Mateschitz purchased the Minardi Formula 1 team and renamed it Scuderia Toro Rosso. The team made its debut in the 2006 Formula 1 season, and in 2008, it achieved its first and only race victory at the Italian Grand Prix.
The following year, Vettel moved up to Red Bull Racing, and was replaced by Sebastien Buemi and Jaime Alguersuari. The team's performance fluctuated, but they remained a consistent presence in the midfield.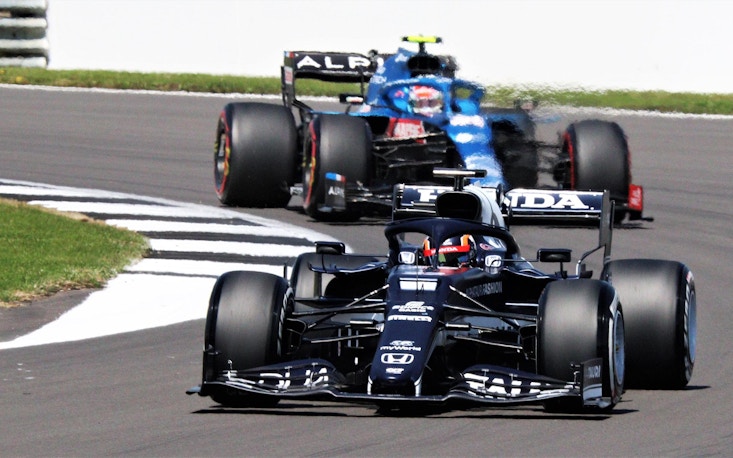 In 2010, the team scored their best ever result, finishing sixth in the constructors' championship with 13 points. Buemi and Alguersuari showed promising potential, but failed to make a significant impression on the F1 grid.
The team continued to perform respectably in the midfield over the next several years, but never managed to break into the top tier of teams. In 2018, the team changed their name to Scuderia Toro Rosso Honda, following the announcement of a new engine partnership with the Japanese manufacturer.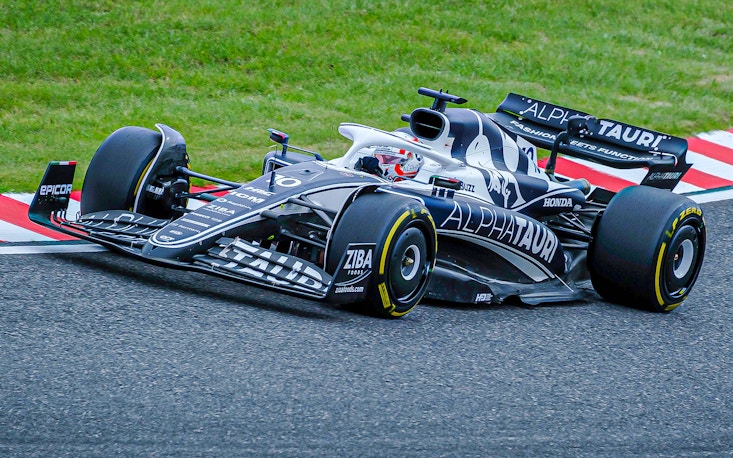 In 2020, Mateschitz decided to rebrand Scuderia Toro Rosso once again as Scuderia AlphaTauri, with the aim of giving the team a fresh start and a new identity. The team has had a successful start to all the seasons so far, with drivers Pierre Gasly, Yuki Tsunoda, and Nyck de Vries scoring quite well in almost every race - even bagging podium positions a couple of times.
Scuderia AlphaTauri's Notable Achievements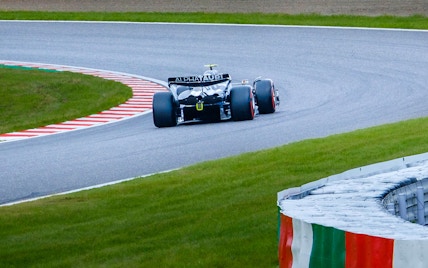 Scuderia AlphaTauri won their first Formula One Grand Prix after their rebrand at the 2020 Italian Grand Prix with Pierre Gasly behind the wheel.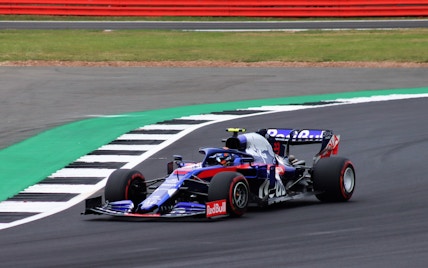 In 2019, Toro Rosso had achieved a best-ever finish in the Constructors' Championship, securing 6th place overall - quite a big leap from the midfield!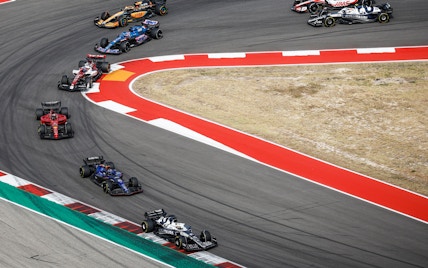 In their debut season in 2006, Toro Rosso won their first ever race at the Italian Grand Prix in dramatic fashion with Sebastian Vettel.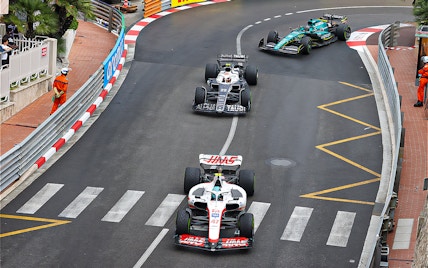 The team has provided a successful launchpad for young drivers like Vettel, Ricciardo, and Verstappen, who have gone on to secure race wins with other teams in the sport.
Who Have Been the Best Drivers Under Scuderia AlphaTauri?
Since its conception, the team has seen its fair share of controversies with its drivers that have resulted in changes to the team's driver lineup. One of the most controversial incidents involving AlphaTauri's drivers was in 2019 when they announced that they would be replacing Pierre Gasly with Alexander Albon midway through the season.
Another incident occurred in 2021 when AlphaTauri announced the signing of Japanese driver Yuki Tsunoda. Tsunoda was seen as a promising young talent, but his performance during the early stages of the season was lackluster, which drew harsh and very public criticism from team principal, Franz Tost. For a new constructor, AlphaTauri's dynamic with its drivers is quite tumultuous.
Sebastian Vettel
Vettel, a four-time world champion, drove for Scuderia AlphaTauri (then known as Toro Rosso) in his early career and even secured the team's first-ever F1 victory.
Daniil Kyvat
Kvyat, a Russian driver, had two stints at Scuderia AlphaTauri, during which he secured the team's second-ever F1 victory and earned two podium finishes.
Carlos Sainz Jr.
Carlos Sainz Jr., who was with Toro Rosso in 2015-2017, helped the team finish seventh in the constructors' championship in his final season with the team.
Daniel Ricciardo
Ricciardo, who drove for the team in 2012-2013, recorded the team's second-ever victory at the 2014 Canadian Grand Prix before moving to Red Bull Racing.
Scuderia AlphaTauri's Legacy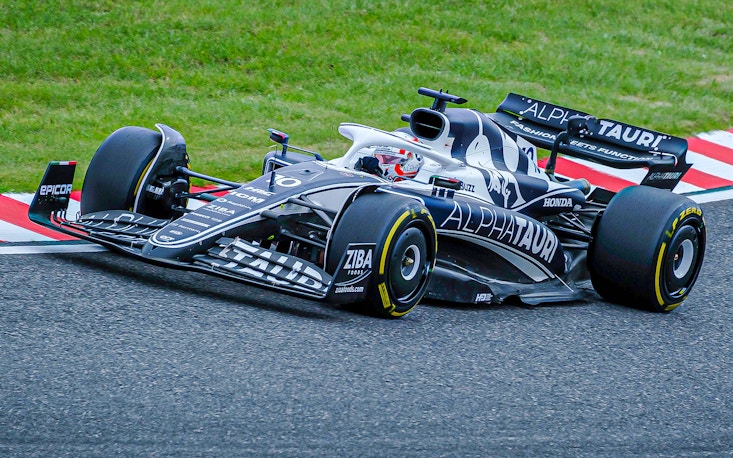 Branding
The branding for Scuderia AlphaTauri is heavily influenced by the company's founder, Dietrich Mateschitz, and his vision for the Red Bull brand. The team's logo features a charging bull in red and blue, which is a nod to Red Bull's colors and the team's Italian roots. The typography used in the logo and the team's other branding materials is modern and sleek, helping to position the team as a cutting-edge force in the world of Formula 1.
In addition to its logo and typography, Scuderia AlphaTauri's branding is also represented by its car livery. The team's car is painted in blue and white, with red accents, to create a unique and eye-catching look. The livery features the team's logo prominently, along with the logos of its sponsors, creating a cohesive and professional image.
Impact
Scuderia AlphaTauri has also been known for their commitment to nurturing young talent in the sport. Many successful drivers, including Vettel, Daniel Ricciardo, and Max Verstappen, got their start with the team before moving on to larger teams. Scuderia AlphaTauri's focus on developing young drivers not only helps to improve the sport overall but also provides opportunities for drivers who may not have had a chance to shine otherwise.
As part of the Red Bull brand, Scuderia AlphaTauri has access to some of the most cutting-edge technology and designers in the world. Their race suits, for example, incorporate 3D knitting technology to provide a more comfortable and aerodynamic fit for their drivers.
Frequently Asked Questions About Scuderia AlphaTauri as a Constructor
How many constructors' titles does Scuderia AlphaTauri have?
Scuderia AlphaTauri hasn't won a constructors' title yet, as of the 2023 season.
Does Scuderia AlphaTauri manufacture their own car?
Yes, Scuderia AlphaTauri manufactures their own car. They have a team of engineers and designers who work together to create and develop the car.
What engine is Scuderia AlphaTauri using in 2023?
Similar to its sister team, AlphaTauri is using the Honda RBPTH001 1.6 V6 turbocharged engine.
Who is the owner of Scuderia AlphaTauri?
Scuderia AlphaTauri is owned by Red Bull GmbH, a private Austrian company.
What tyres does Scuderia AlphaTauri use in 2023?
AlphaTauri is using Pirelli tyres for the 2023 Formula One season.
What chassis is Scuderia AlphaTauri using in the current F1 season?
AlphaTauri is using the AT04 chassis for the current F1 season in 2023.