Plan Your Visit to Las Vegas GP 2023 | Timings, Address & More!
Contents
Get ready for an exhilarating experience as the Las Vegas Grand Prix makes a comeback! Set to take place at the iconic Las Vegas Street Circuit, this event promises a weekend packed with thrilling high-speed racing and top-notch entertainment.
Whether you're a die-hard fan of Formula One or simply looking to soak up the city's glitz and glamor, this occasion has something for everyone. So, mark your calendars and start planning your trip to the Las Vegas GP today!
Las Vegas GP Timings
All timings mentioned are according to track time.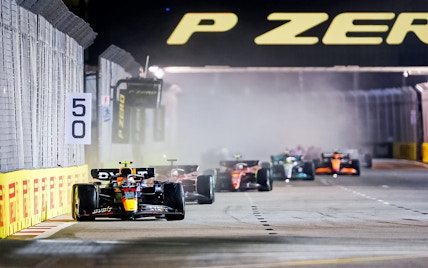 Day 1 - Thursday
16th November
FP1
Free Practice 1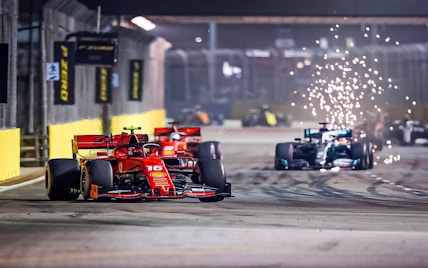 Day 2 - Friday
17th November
FP2 & FP3
Free practice 2
Free practice 3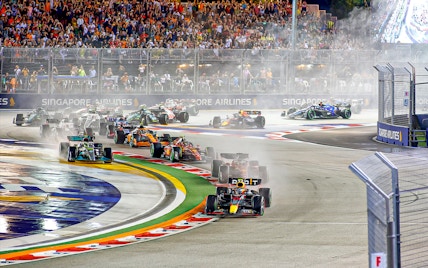 Day 3 - Saturday
18th November
Qualifying & Race
Qualifying
Race 
Getting to Las Vegas GP 2023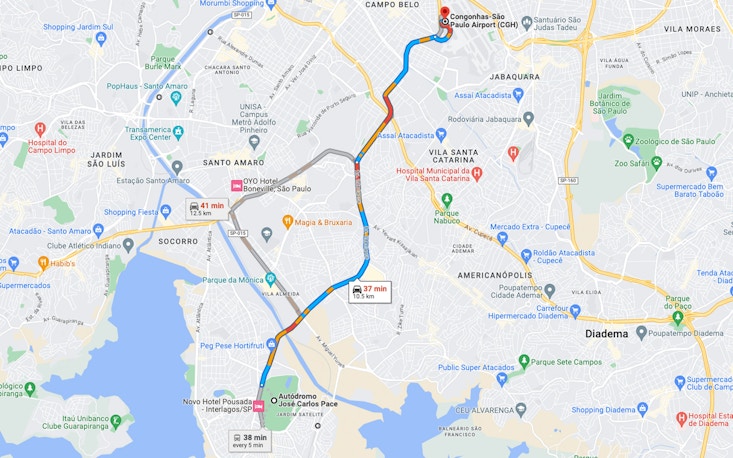 Address: 260 E Harmon Ave, Las Vegas, NV 89169, United States
4.5 KM from Las Vegas Street Circuit
By car: The Las Vegas Strip is easily accessible by car from the airport, with just a 10-minute drive. If you need to rent a car, there's a large Rent-A-Car Center at 7135 Gilespie Street, located about 5km from the airport. Shuttle buses are available every 5 minutes from both terminals to take you there. Several rental car companies, such as Enterprise, Hertz, and Europcar, are available. However, during peak periods, you may experience longer wait times. Some hotels in Las Vegas also offer their own car rental services.
By bus: Visitors can take buses to and from the airport, with Terminal 1 having three bus routes, including the Paradise, Maryland Parkway, and Westcliff Airport Express (WAX) routes. Terminal 3 offers the WAX and Centennial Express (CX) routes. Route information and fares can be obtained on the Regional Transportation System of Southern Nevada's website. In addition, paratransit services are available to eligible clients.
By shuttle: You can find inter-city shuttle services available for travelers who stay farther away from the airport. If you're traveling in a group, there are group shuttles available from both terminals that make multiple stops at hotels and resorts across Las Vegas. These shuttles offer competitive prices and are an excellent option for larger groups of travelers.
By taxi: To get to the Las Vegas Strip, taxis can be found at both terminals of the airport. The airport website provides a list of recommended taxi companies. The trip should not cost more than $20, but there is a $2.40 extra charge for trips starting or ending at the airport and a $3 fee for using a credit or debit card.
Rideshare: Lyft and Uber are both available for passengers arriving at the airport, and they have designated pickup points. At Terminal 1, the pickup point for ride share services is located on Level 2 of the parking garage, while at Terminal 3, it is on the Valet Level of the parking garage.
By limousine: For those seeking luxury transportation, limousines are available for hire from both terminals of the airport. Premium limousine services such as AWG Ambassador, Bell Limousine, and Kapytn offer stylish and comfortable travel options to hotels and other destinations in Las Vegas.
Find on Map
Plan Your Visit to Las Vegas GP 2023
Facilities
Weather
Rules & Regulations
What to Expect?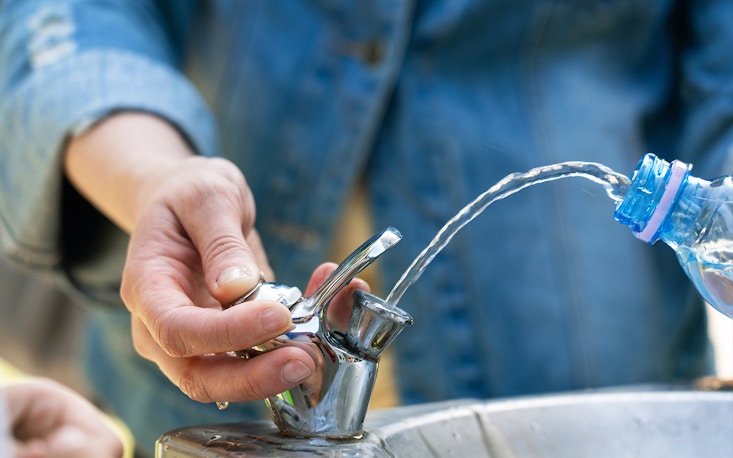 Facilities at the Las Vegas Circuit
Wheelchair accessibility: People with disabilities can easily access the Las Vegas GP without any difficulties.
Parking: The circuit has ample parking facilities for visitors. There are several parking lots available, and shuttle buses are provided to transport visitors to and from the circuit.
Paddock: The paddock area is where the teams prepare their cars and where drivers meet their fans. It is a bustling area with a lot of activity during race weekends.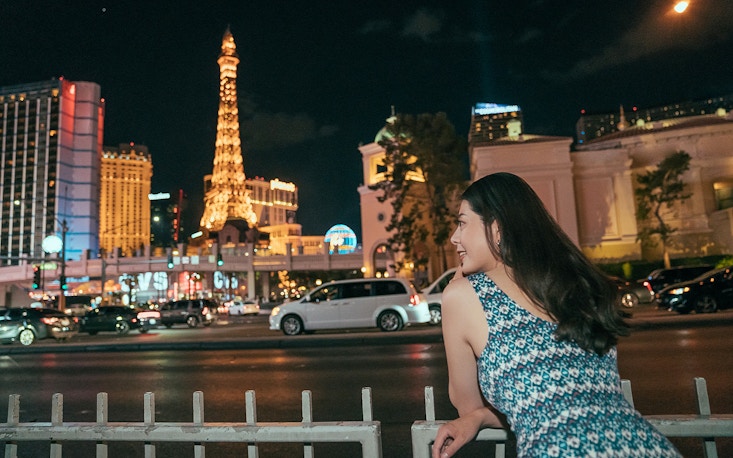 Weather in Las Vegas
What to Expect in November?
Day: 20°C to 30°C 
Night: 15°C to 20°C 
Rainfall: 0.4 inches, unlikely to rain.
Humidity: 86%, relatively humid.
Winds: 6.5 mph, moderately windy.
Sunlight: 10-11 hours per day.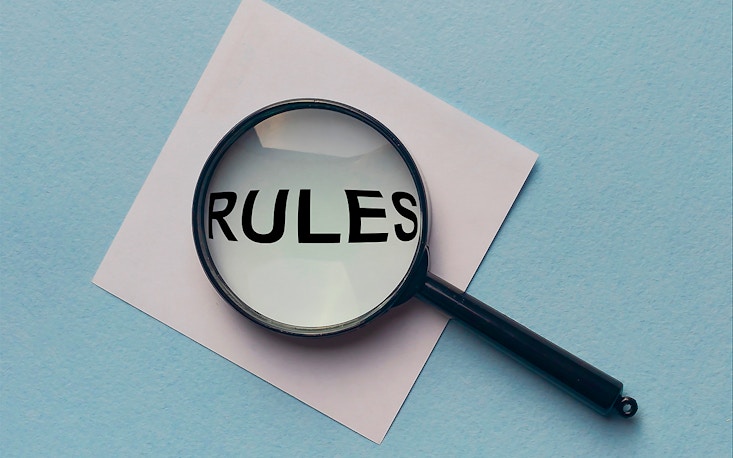 Safety Regulations: No outside food or beverages are permitted inside the circuit. There will be plenty of food and beverage vendors available throughout the circuit for fans to enjoy.
Spectator Conduct Regulations: No pets are allowed within the circuit except for service animals.
Prohibited Items: Smoking, including e-cigarettes and vaping, is prohibited in all areas of the circuit.
Photography and Filming Regulations: The use of drones or other flying devices within the circuit is strictly prohibited.
Luggage: Fans are not allowed to bring any large bags or backpacks into the circuit. Small bags and purses will be subject to search upon entry.
Ticket Regulations: The sale or distribution of unauthorized merchandise or materials within the circuit is prohibited.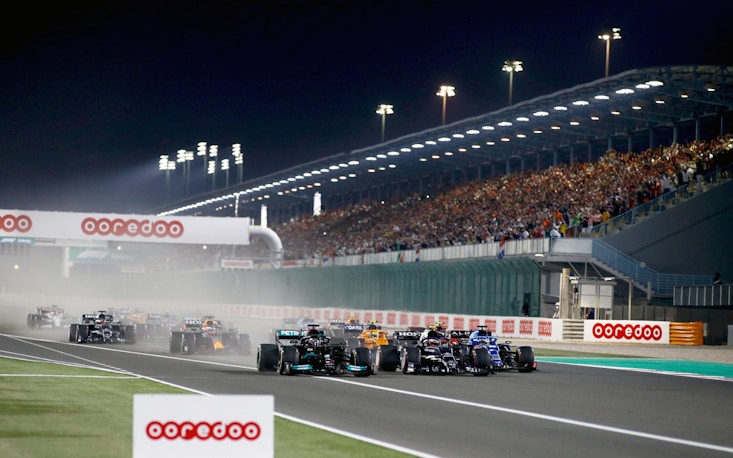 Thrilling Formula 1 racing on a new street circuit in the heart of Las Vegas.
A variety of ticket types, including grandstand seats, hospitality packages, and general admission tickets.
Fan zones located around the circuit with food and drink vendors, merchandise stands, and entertainment.
The MSG Sphere fan zone, which includes six grandstands and is located near the new MSG Sphere venue.
The East Harmon Zone, offering some of the best views of the track and featuring several grandstands and hospitality options.
The Paddock Zone, the most exclusive area of the circuit, offers access to the pits and F1 Paddock.
An exciting lineup of pre and post-race entertainment, including concerts and parties.
A wide range of dining options, including food trucks and pop-up restaurants, as well as access to fine dining experiences.
Numerous accommodation options, from budget-friendly hotels to luxury resorts and casinos.
A vibrant city atmosphere, with plenty of nightlife options and attractions beyond the race.

Plan Your Visit to Las Vegas GP 2023
When is the Las Vegas GP?
The Las Vegas GP 2023 will take place between 16 to 18 November.
Where is the Las Vegas GP?
The Las Vegas GP will be held on a brand new circuit located on the famous Las Vegas Strip.
What time does the Las Vegas GP start?
The main Las Vegas 2023 will be held at 22:00 - 00:00.
What's the best way to get to the Las Vegas GP?
The best way to get to the Las Vegas GP is by using public transportation or taking a taxi/rideshare. It is also recommended to book accommodation close to the circuit to avoid transportation hassles.
Are there any facilities at the Las Vegas GP?
Yes, there will be plenty of facilities at the Las Vegas GP including food and beverage vendors, merchandise shops, and restrooms.
Is parking available at Las Vegas GP?
Yes, there will be several parking options available for visitors to the Las Vegas GP, including on-site parking and nearby parking lots.
What should I wear to the race?
It is recommended to wear comfortable and breathable clothing, as well as sun protection such as hats and sunglasses. Also, wearing closed-toe shoes is advised for safety reasons.
What's the weather like in Las Vegas during the Grand Prix?
The weather in Las Vegas during the Grand Prix is expected to be dry with temperatures ranging from mid-20s to 30°C during the day and 15°C - 20°C at night.
Are there any prohibited items in the Las Vegas GP?
Yes, there will be a list of prohibited items at the Las Vegas GP, including weapons, alcohol, and large bags. It is recommended to check the official website for a full list of prohibited items before attending the race.
Can I film in the Las Vegas GP?
Yes, visitors are allowed to film at the Las Vegas GP for personal use, but commercial filming and photography require prior authorization from the organizers.